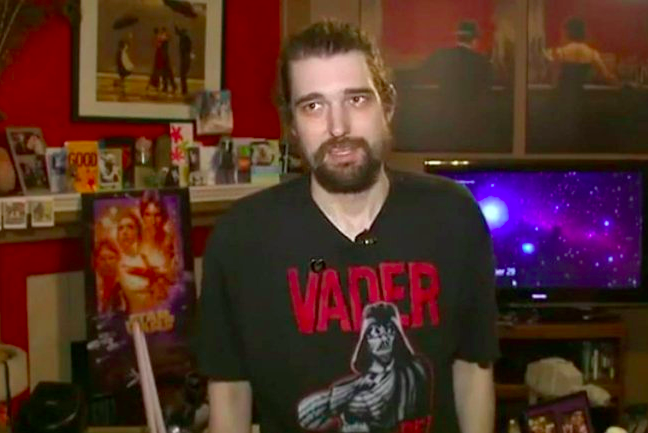 In early September 32-year-old Daniel Fleetwood was told that he had aggressive spindle cell sarcoma cancer, and only a few months to live. An avid fan of the "Star Wars" series, he hoped to prolong the fight long enough to see the franchises' seventh episode, "The Force Awakens," this December.
Unfortunately, Fleetwood's condition began to deteriorate quickly. It became clear to him and his family that he would not make it to the official movie release. That was when his wife took to social media in an attempt to make his dying wish come true.
#forcefordaniel help my man get his last wish, to see a screening of Star Wars before cancer takes him. @bad_robot pic.twitter.com/XCuYD0KlpY

— Ashley Fleetwood (@pandorashley) October 29, 2015
Fans and non-fans alike were moved by the emotional story, and joined in the campaign. The hashtag #ForceForDaniel was created, and thousands of people made tweets and posts urging Disney and LucasFilm to grant an early showing.
https://twitter.com/JoshuaStein3/status/660981059690065920
#ForceForDaniel is a hashtag created to help a dying patient see Star Wars: The Force Awakens early. Help spread the word! I fully support!

— Skul (@ShurtugalTCG) October 31, 2015
#JJAbrams please honor a dying fan's wish! #ForceForDaniel

— Jason Gambrel (@GambusKahn) October 30, 2015
As the social media campaign waged on, however, Daniel's condition continued to spiral downward.
His lungs are now 90% full of tumors. Time is running out. Please @DisneyFR #ForceForDaniel pic.twitter.com/fgUJRy5dvt

— Ashley Fleetwood (@pandorashley) November 2, 2015
But then, thanks to massive social media exposure, some of the "Star Wars" cast began to get involved…
.@starwars @bad_robot #ForceAwakens #ForceForDaniel https://t.co/b6CbtIerYW

— Peter Mayhew Foundation (@TheWookieeRoars) November 3, 2015

And suddenly, a wave of jubilation echoed through The Force. Thanks to the determination of a loving spouse and some good people on the internet, Fleetwood got his dying wish.
YES! Thank you @Disney, @HamillHimself, @starwars and everyone who helped this man get a smile on his face! pic.twitter.com/mWrF1xqqbY

— Chris Alexakos (@calexakolive) November 5, 2015
This marks a New Hope for humanity on the internet.