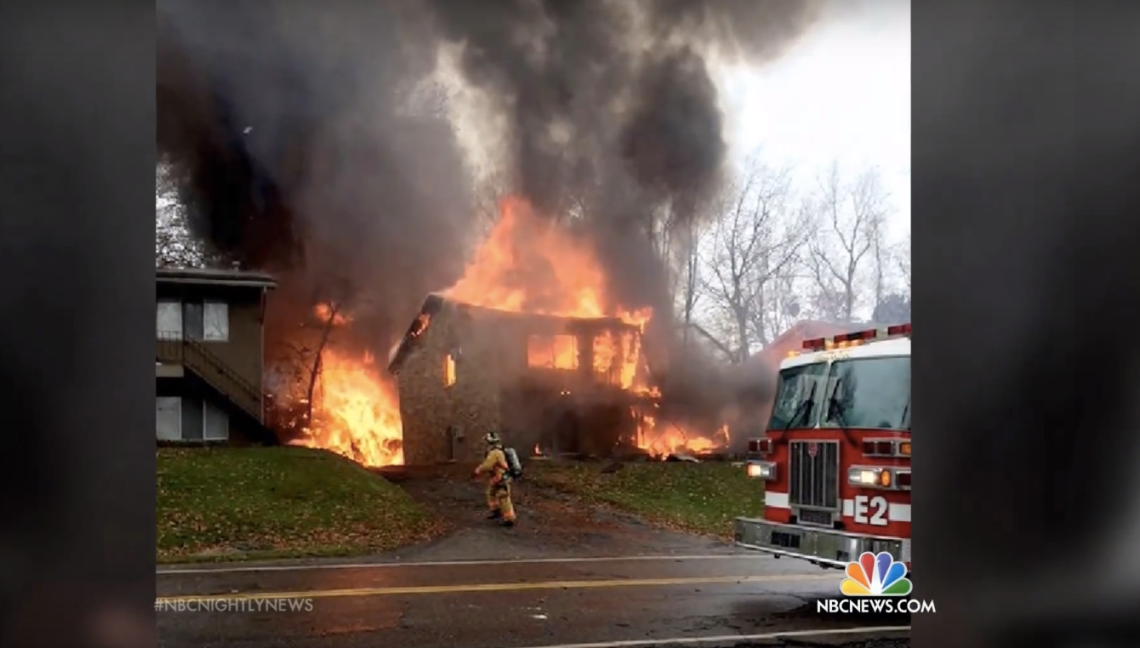 A tragic plane crash in Akron, Ohio left all seven passengers, and two pilots, dead. But while the plane crashed and incinerated an apartment complex, nobody was physically harmed on the ground, because thankfully nobody was in the building at the time.
As it turns out, however, for one Ohio man, it was a pretty close call.
https://www.youtube.com/watch?v=erlE4ORwqxY
Tenant Jason Bartley had been relaxing at home only half an hour before the crash when he decided to run some errands. After dropping by the bank and a grocery store, he headed back to his apartment.
Had he gone straight back, in all likelihood, Jason would have been a fatality in Tuesday's tragedy.
But instead, on his way back, he decided to make a last minute pitstop to pick up some Hot Pockets he had a craving for. After buying the microwavable food, he drove back to his neighborhood where he saw smoke and flames had consumed his apartment building.
His first thoughts were, "Oh, my God. What did I do?"
But, of course, Jason wasn't responsible at all. The 10-seat Hawker H25 business jet was en route to Akron International Airport from Cincinnati before it's untimely fall and collision around 3:00pm EST. The crash was captured on Snapchat from the building next door by Paige McVeigh:
https://www.youtube.com/watch?v=8mhQGW3VZiQ
Investigators are currently trying to discover what caused the plane to crash.
As for Jason, he is very grateful to be alive, but also worried about the future. He had recently sunk quite a bit of money into improving his space in the apartment, and did not have any kind of insurance.
"Sometimes you get nauseous thinking about it. It's still even hard to comprehend," He told the Akron Beacon Journal, "Everybody feels lucky. But you never feel this lucky."
One of Jason's friends has set up a GoFundMe to help him get back on stable financial footing. So far $928 has been raised in a $50,000 goal.