I was doing some browsing on Facebook today when I came across this particular post:
I noticed that there were a few minor factual errors in it, so thought it might be helpful to clear up the record for everyone's benefit!
Starting with the first sentence here: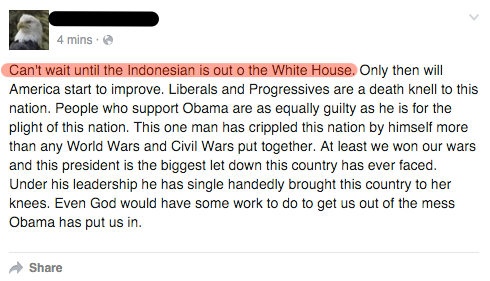 Eight years later, a special group of people still seem to be struggling with the notion that President Obama is indeed a natural born American citizen.
Look, here's a picture of his long form birth certificate!
In case there is any doubt, attending a Catholic school in no way invalidates Obama's citizenship.
Anyway, moving on: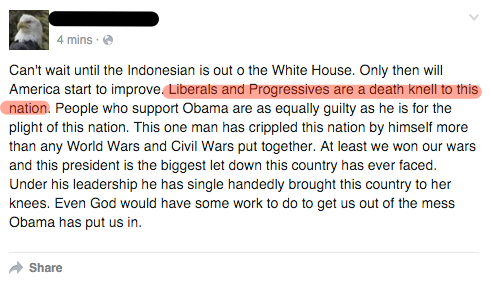 Orly? Not to quote verbatim from the West Wing, but liberals ended slavery in this country, progressives gave us a elected US Senate, liberals built Social Security, Medicaid, Medicare, The Clean Air Act, The Clean Water Act, The Affordable Care Act. Conservatives' legacy are in opposing, and failing to stop, all of those things.
The plight of our nation? You mean like our economy, and how it's been doing so badly under President Obama?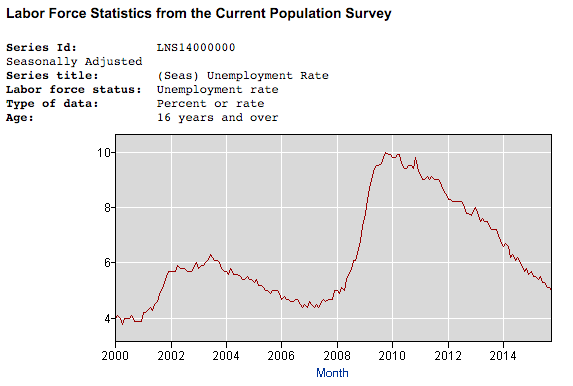 President Obama inherited one of our nation's worst economic downturns, and has been presiding over an increasingly improved employment situation throughout the last five years.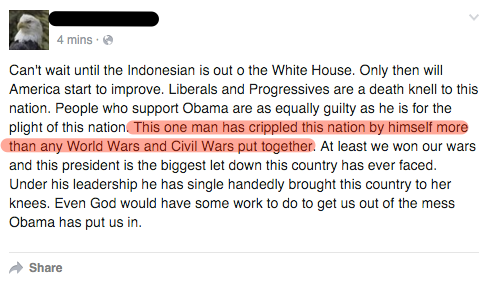 (1) No.
Really? Before President Obama we won all our wars??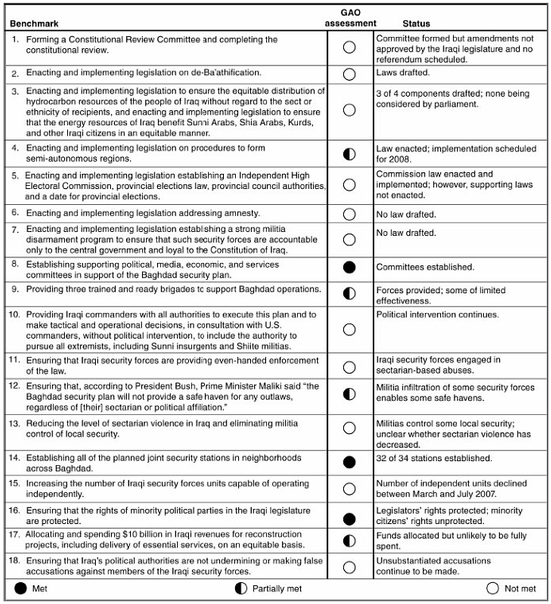 Also, I remember learning in AP US History something about a Vietnam war we fared pretty poorly in. Idk, crazy idea, but maybe, just maybe, Obama didn't completely ruin America's 200+ year winning streak.
Obama is so great and terrible that cleaning up after him will exhaust the God who created the earth? Phew, our Indonesian President sure is powerful huh??
Okay, now that that's off my chest, on with the rest of my day.