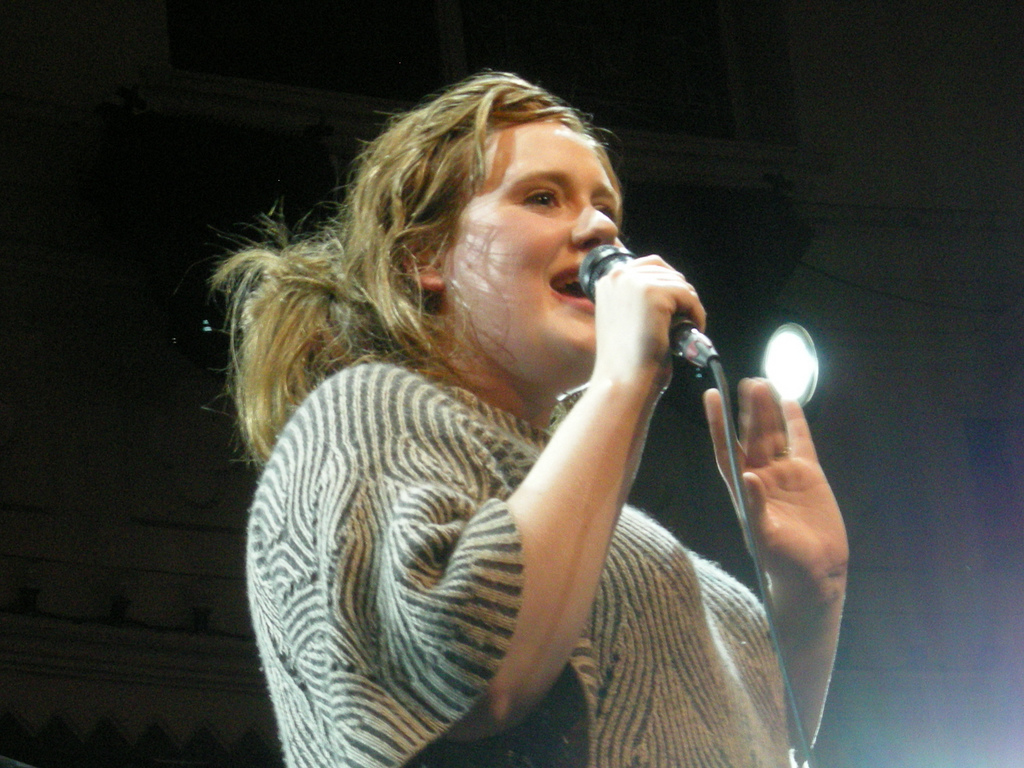 Adele recently revealed that she doesn't have access to her own Twitter account anymore. She was grounded from the popular social media site after her managers concluded that her "drunk tweeting" was going too far.
"I'm not a drinker any more, but when Twitter first came out I was drunk tweeting and nearly put my foot in it quite a few times. So my management decided that you have to go through two people and then it has to be signed off by someone. But they're all my tweets. No one writes my tweets. They just post them for me. So yeah, that's very, very true."
That explains why we don't see gems like these anymore:
Oh my god I feel like Meryl Streep!! Thank you x

— Adele (@Adele) January 10, 2013
I'm not married…Zzzzzzz

— Adele (@Adele) August 30, 2012
Ima be, Ima be singing at the Grammys. It's been so long I started to forget I was a singer! I can't wait, speak soon xx

— Adele (@Adele) January 31, 2012
fucking happy, thank you for the nods xx

— Adele (@Adele) January 12, 2012
JT!!

— Adele (@Adele) September 29, 2013
Boom shakalakaa!!

— Adele (@Adele) December 13, 2012
Nowadays, all of Adele's tweets have to be approved by at least three of her managers. Sounds like a lot of work if she just wanted to tweet "Hello" at someone.