1. Brutal sadomasochistic sex cult lures in young woman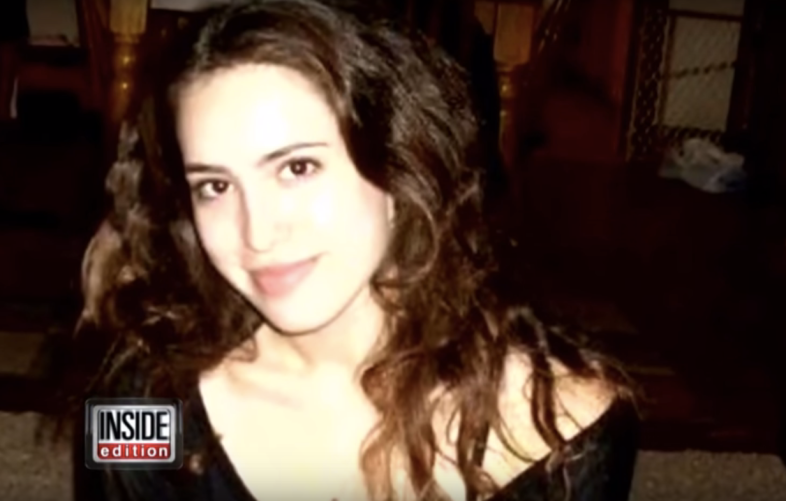 Brittany Killgore had just filed for divorce from her husband when Sgt. Louis Ray Perez appeared on her doorstep to ask her to dinner. Killgore declined the invitation, at least until Perez promised to find people to help her move if she accepted his date offer.
"Party with me tonight & you'll have five guys there in the morning." — Sgt. Perez via text
Only a few minutes after being picked up, Killgore sent a text message to one of her friends that was only one word long: "Help."
Killgore's body was found naked and mutilated in a ditch four days later.
Instead of taking her to dinner, Perez took Killgore to his home and invited two friends over to join him in torturing Killgore. The three were allegedly part of a cult that enjoyed sadistic sexual acts that went far beyond typical BDSM.
Perez and his co-conspirators were found guilty of murder earlier this month. They are all facing potential life sentences.
---
2. Man rips out girlfriend's intestines for mentioning her ex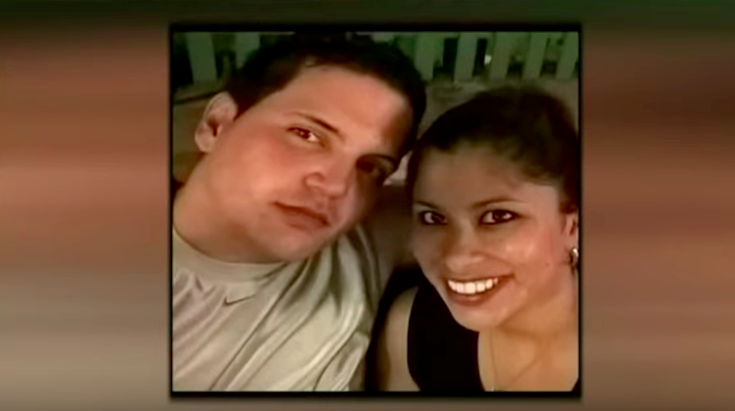 Full disclosure for the weak of heart, this story is horrendously gruesome (if the sub-heading wasn't a tip-off).
Fidel Lopez was having sex with his girlfriend Maria Nemeth when she moaned her ex-husband's name, and Lopez, in a jealous rage, "became a monster."
Lopez burst from the closet where the two had been "going at it," and began smashing objects and punching the walls in berserk out-of-control fit. He then returned to Nemeth, who had since passed out due to drinking excessive amounts of alcohol, and began mutilating her body.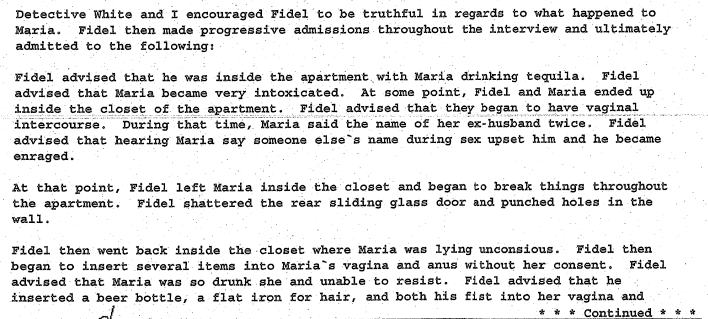 The police report goes on to graphically tell the story of how Lopez began to pull "body matter" from her intestines. After his rage subsided, he went outside to smoke a cigarette. He returned to the scene of the crime to find that Nemeth wasn't breathing and called 911. At that point, however, she had already passed away. Lopez is currently being held on the charge of first degree murder.
---
3. Sibling lovers kill and eat their parents
Leandro Acosta And Step-Sister Karen Klein Shot Dead Parents And Ate Them In Revenge | http://t.co/gmz9YgzdrV pic.twitter.com/Qf1wi6luhq

— Biggest Crush (@biggestcrush_) October 6, 2015
This story ain't nothing but a family thing, and it is pretty damn strange.
25-year-old Leandro Acosta has admitted to murdering his parents, which he says is in retaliation for years of physical and sexual abuse. His sister, 22-year-old Karen Klein, who is also his longtime lover, is also under investigation for allegedly helped Acosta clean up the scene of the crime.
Acosta confessed that he had been planning his parent's murder for sometime. He shot his father first, and began committing obscene acts to the dead body. Soon after, his mother entered the room, allegedly screaming, "What have you done, you son of a b***h!" Acosta responded by immediately shooting her to death.
Later that evening Acosta cooked his father's flesh and ate it for dinner, which he described as "almost a pleasure." He publicly characterized the taste of his father's flesh as "salty" and kind of "like pork." According to the Daily Mail, Acosta doesn't feel any remorse for killing his mother.
"She was a whore and a drunkard, I did justice my way." — Leandro Acosta
Because of Acosta's physical disabilities (he is mostly limited to a wheelchair) his lover / step-sister is being accused of assisting with body disposal and clean-up. Klein, for her part, claims that she only helped with clean-up under duress because she felt threatened by Acosta and was worried that he would kill her as well.
Klein has been temporarily released, while Acosta is currently held at a psychiatric institution.
---
4. Jury doesn't believe girlfriend was killed by kinky sex
Guilty verdict in Benjamin Cayea trial https://t.co/jcOX3kspAX via @ithacajournal photo gallery, video pic.twitter.com/S2InRienVo

— IthacaJournal (@ithacajournal) October 22, 2015
Benjamin Cayea claims that strangulation was a frequent occurrence when it came to sex between him and his girlfriend, 23-year-old Shannon Jones, and it was a freak accident that she passed away from asphyxiation during sexual intercourse.
But that's not what he initially told the police.
At first, Cayea confessed to the police that he killed his girlfriend after she told him how worthless he was for taking a bite of her Thanksgiving dinner.
"She was just hitting and pushing me and just yelling at me. The next thing I knew she was on the ground. She wasn't moving and I had my hands around her throat." — Benjamin Cayea in confession video
After she stopped breathing, Cayea did not attempt to resuscitate Jones. He went over to a friend's house, where he was apparently talked out of killing himself. Cayea claimed that he only lied initially because he was embarrassed about their kinky sex life. The jurors didn't buy it, and he was recently found guilty of murder.
---
5. A case study on how teacher-student relationships can be deadly (literally)
In 1927, Dr. James Snook was a prestigious professor at The Ohio State University with a faithful wife and respected career, but only three years later he would be sent to the electric chair. What happened? Filthy, dirty lust happened.
It all began when Snook offered one of his students, Theora Hix, a ride back to her dorm (which is still in use). Not long after this chance encounter, the two became lovers, and they began spending huge swaths of time together. Snook rented a "love nest" away from main campus, and Hix introduced Snook to "kinkier" sexy-time activities including the tabooed act of oral sex.
One night they were having sex in the car when Snook mentioned that he had to leave town with his family the next weekend. According to Snook's version of events, Hix began to threaten his wife and children before resuming oral sex and launching an all-out assault on his, eh, "family jewels."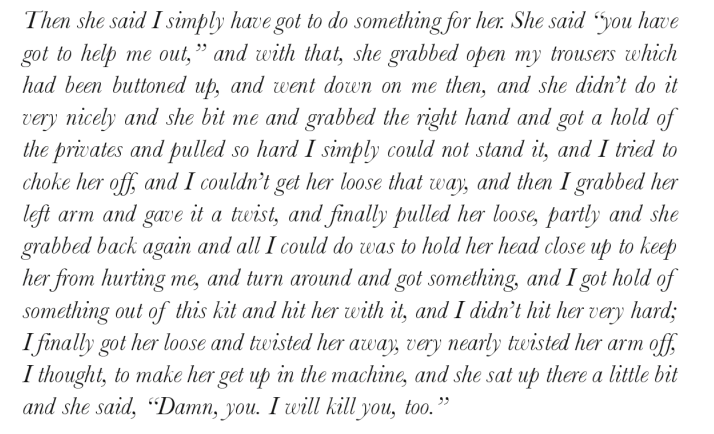 Hix had a gun that Snook had bought for her, but before she could use it, Snook killed her by slashing her throat. Many experts were — and still are — skeptical of Snook's story, particularly, the supposed "threats"  against his family.
The jury agreed, and Snook was quickly found guilty in a sensationalist trial that captured the interest of the entire community due to its sordid and sexual nature.
---
6. How do you get so angry while receiving a BJ?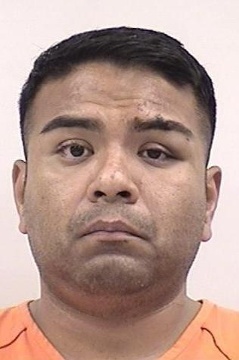 It is common for men on gay hookup apps to identify who is "the top" and who is "the bottom," but in this casual encounter gone wrong between, the only labels that seem relevant is that one was "the murdered" and one was "the murderer."
Fernando Rosales and Sean Crescentini met on Grindr and talked for almost a month before getting together for a hookup. Crescentini arrived and Rosales' house and began performing oral sex for him. During the intercourse Crescentini began "demeaning" Rosales verbally, and after the blowjob ended, allegedly "lunged" at Rosales. Rosales responded by stabbing Crescentini in the chest with a kitchen knife.
Rosales claims that Crescentini had punched him at least once before he stabbed him. Law enforcement isn't convinced by Crescentini's story, however, and are charging him with second degree murder.
---
7. Man kills girl, attempts to kill friend, then goes to get a haircut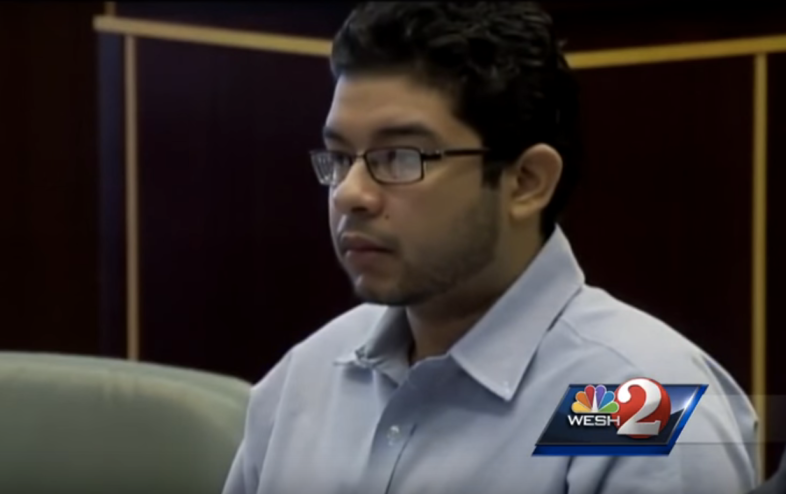 In 2013 Bryan Santana killed his female roommate 23-year-old Shelby Fazio and had sexual intercourse with her body. When his third roommate returned home, he charged the individual with a knife in an attempt to murder him as well. That roommate, however, fought Santana off and got out of the house.
Santana then left the apartment to go to EuroCuts to get a haircut. He was conversational with the barber, telling him about a fictions "hot date" he had that evening. While he was getting his hair trimmed, however, the police arrived to take Santana away.
What was his motive? According to Santana, he was embarrassed that he couldn't pay rent.
"I have that dark side. I've always wanted to kill, but I never thought I was going to kill a person. I did it for a stupid reason." — Bryan Santana
This might not be the whole explanation, however. Police found a giant slab of dry wall with a giant heart and an ominous message: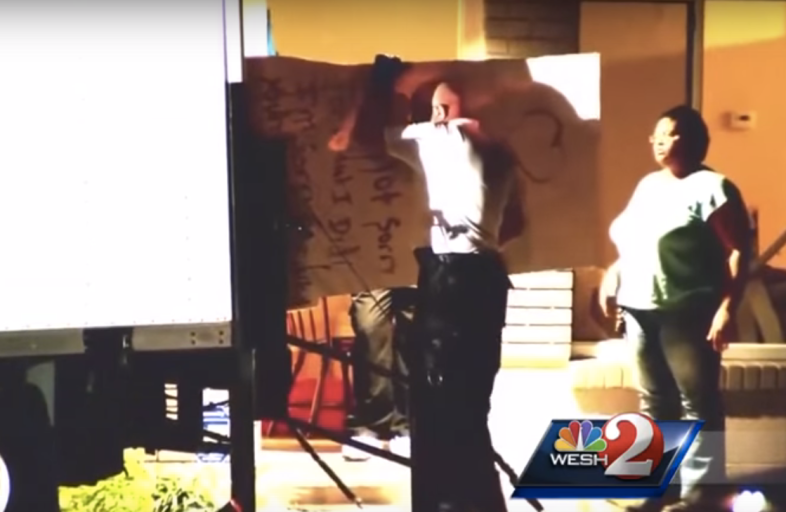 The text of the drywall read:
"Not sorry for what I did.

I'm sorry."
We may never know the full story.