Novelist Meg Rosoff, author of How I Live Now says that minorities don't need to be represented in literature.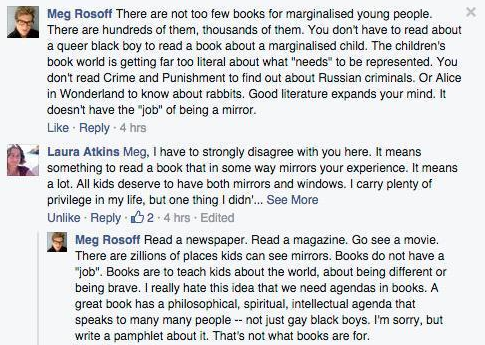 Her comments were directed at Large Fears, a new book that follows the life and challenges of a queer African American boy.
"You don't need have to read about a queer black boy to read a book about a marginalized child."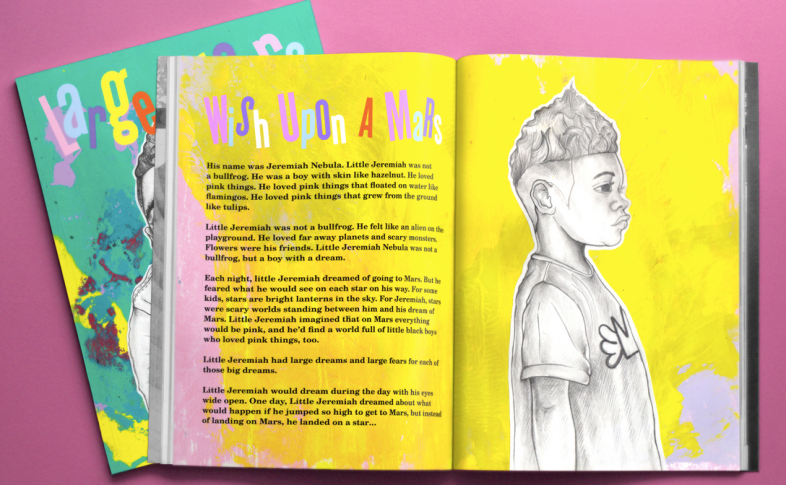 People have been commenting on social media in opposition to Rosoff's opinion:
https://twitter.com/crashwong/status/653240720371908609
https://twitter.com/londonskye007/status/653240033470758912
What I gather from what Meg Rosoff said is that she has NO idea what books are for.

— 🚀🐝Rocket🐝Bees🐝🚀 (@OrdQuelu) October 11, 2015
Indeed, her argument that "books are here to teach kids about the world" but they don't have "a job" seems a tad contradictory.
Representation of minorities in literature, film, and culture helps expose people to new ideas, backgrounds, and points of view. Having a well rounded cast of experiences in literature seems to be a high level of importance if your goal is to write about a truly authentic society.
In her defense, however, Rosoff did just retweet someone totally ragging on her, which is impressive in a weird sort of way.