Hear that? It's the sound of everyone's collective dreams coming true at once — there's about to be a video game staring a dog.
Developer Kevin Cancienne has launched a KickStarter to support his new game "Home Free" which stars the player — YOU —  as a dog lost in the heart of an unknown city.
The game appears to begin with you being abandoned on a busy city street and heading off into the world to explore: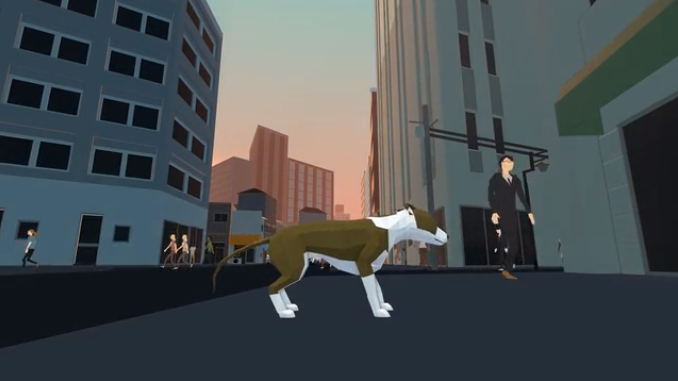 But you end up facing many obstacles. Some human —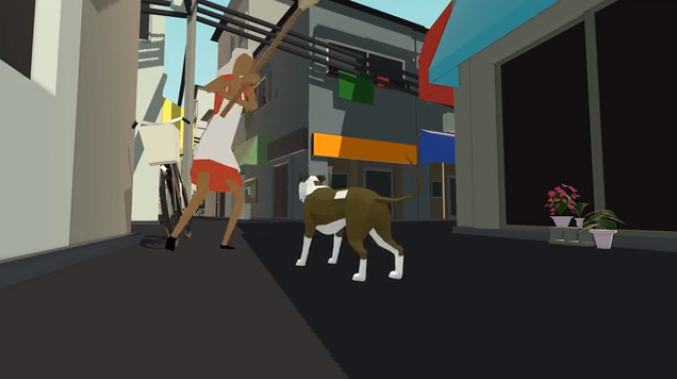 — and others from your fellow canines.
There is also the new dynamic of having to find food for yourself. Sometimes you eat out of trash cans, but sometimes you are craving stuff a little more high class…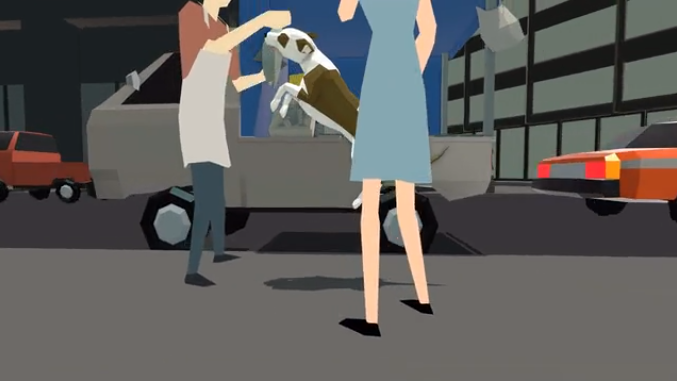 All until you find yourself a nice place to sleep for the night: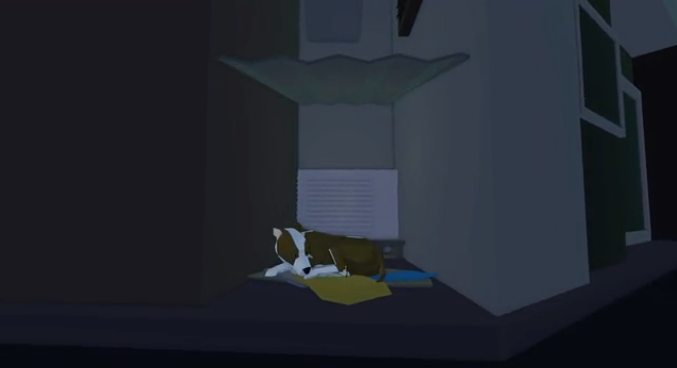 The game is currently slated to be released in the Fall of 2016, but developer Cancienne has openly said that he has a lot of work ahead of him, which is why he has launched the KickStarter in the first place!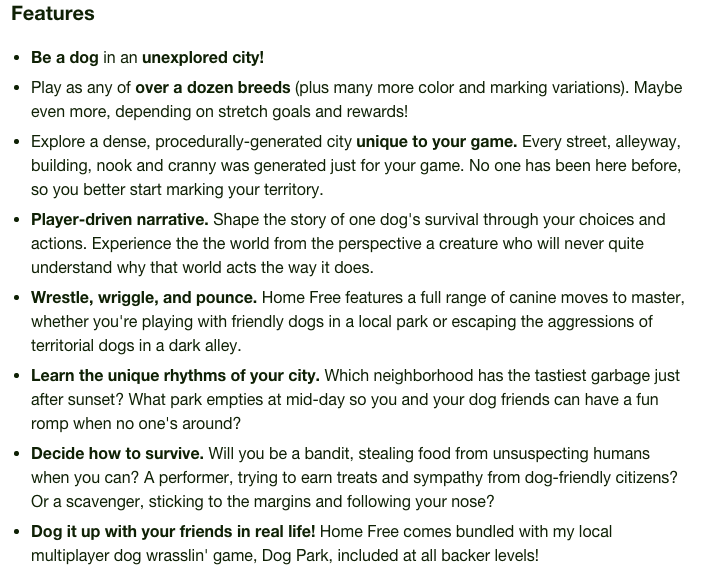 I can't wait to get my paws on this game!