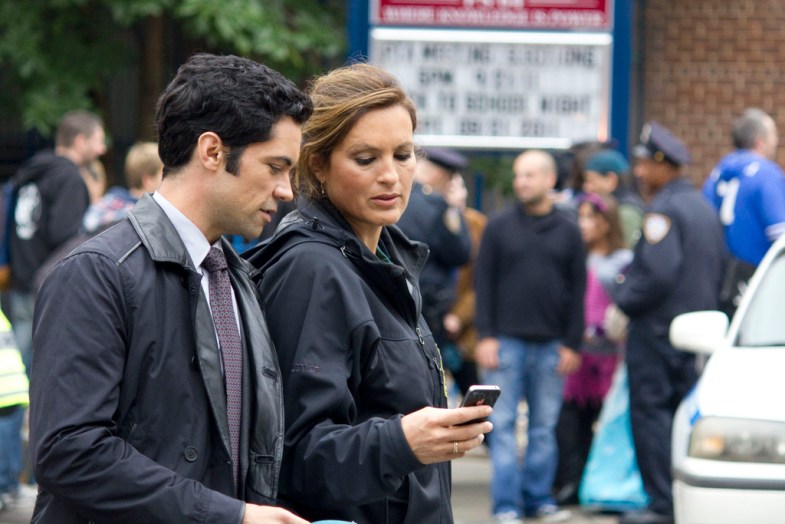 1. Almost not Law and Order? The series was originally supposed to be called "Sex Crimes," but creator Dick Wolf wanted the show to be associated with the greater Law and Order universe.
2. Despite taking place in New York, for the program's first eleven years the indoor scenes were actually shot in New Jersey. SVU only moved their indoor studio to New Jersey after Governor Chris Christie ended favorable tax treatment for television production. They now use the studio formerly used by the main Law and Order franchise.
3. Detective John Munch was originally a character on NBC's Homicide: Life on the Street while Captain Donald Cragen originally was a character on the main Law and Order series in the early 90s.
🎉 Happy birthday 🎉 to @MRbelzer #Bestwishes 🎁 🎂#RichardBelzer #LawAndOrder #SVU #JohnMunch #HomicideLifeOnTheStreet pic.twitter.com/Kqf4uV7v39

— ★♥Melss N. Ko♥★ (@MelssNKo) August 4, 2015
4. Mariska Hargitay, the actor who plays Olivia Benson, is a trained rape crisis counselor in real life.
5. Detective Odafin "Fin" Tutuola's last name means "The gentle one" in the African Yoruba language.
6. Ice-T was only contracted to play the part of Fin for four episodes, but asked to stick around after enjoying the role so much.
7. Taylor Swift is such a big fan of the show she named her cat "Olivia Benson."
https://instagram.com/p/paCNsoDvFO/
8. Peter Scanavino, who plays Detective Sonny Carisi, originally appeared in the series as a janitor in season 14's episode "Monster's Legacy."
9. The show often resonates with real law enforcement officials and assault support resources.
As a social worker last night's episode of @nbcsvu hit home. Thank you for shedding light on this too real situation @Mariska 👏🏽👏🏽 #svu

— Kathy (@kathy__says) October 8, 2015
10. Mariska Hargitay keeps a photograph of her real life mother on her set desk. I haven't managed to get a good glimpse of it since Benson got moved to the captain's office, but it might still be there!
11. Steven Zirnkilton, the voice actor who does the, "in the criminal justice system […]" voiceover at the start of every episode has actually served four terms in the Maine House of Representatives.
12. Raúl Esparza was initially very reluctant to take the role of ADA Rafael Barba, but he took the role as an acting "rebound" from a lackluster Broadway production.