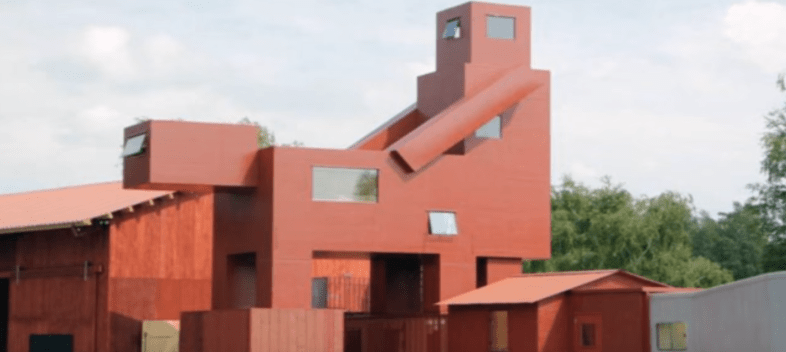 Would you stay in a hotel shaped like two people having sex?? That's surely the question that many people have to be asking themselves as they attend the Ruhrtriennale Festival in Bochum, Germany because that is where — nobly erected — this scandalously designed hotel stands.
The "hotel" — christened the "Domestikator" — is only a temporary construction that serves as a part of the "Good, The Bad, and The Ugly" exhibit. The firm behind the hotel's construction explained the intent of the exhibit:
"The aim of the Domestikator is to showcase the power of humanity, our control over the natural world and our disruptive relationship with nature." (Source)
The firm also claims that the structure has been overwhelmingly popular with the locals:
"The response by both professionals, press and the general public has been very positive, the installation has featured in a large number of renowned Dutch and German newspapers, magazines and television stations, and has gathered a lot of attention online." (Source)
Unfortunately, (or perhaps fortunately) the hotel will only be accessible for VIPs to the Ruhrtriennale International Arts Festival.