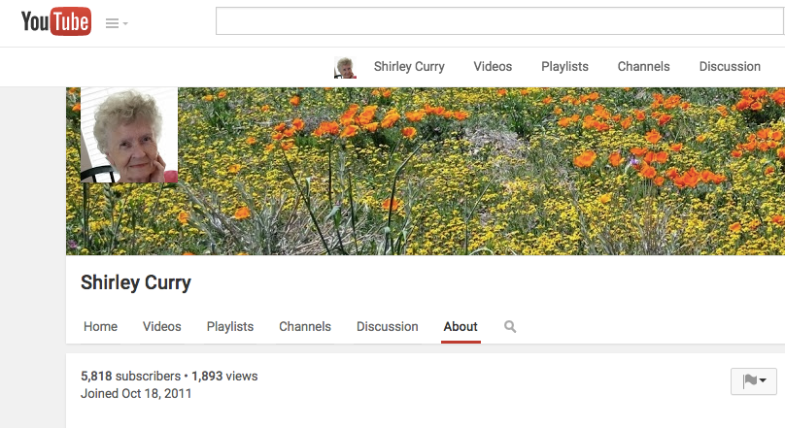 Shirley Curry is a gamer, but isn't just her skills or stats that has the internet in awe: it is her age.
Shirley is a 79-year-old "granny" gamer, who has been an active member of the gaming community for months, and has just launched her own gamer Youtube channel.
Many people in the gaming community are surprised to see an elderly citizen playing competitive games like "Skyrim," but most are extremely supportive.
Shirley's first video on her gaming channel was posted just a few days ago:
The video features Shirley giggling over successfully killing bandits, and other hilarious commentary such as declining to take a unit of "ale" because she "doesn't intend on getting drunk."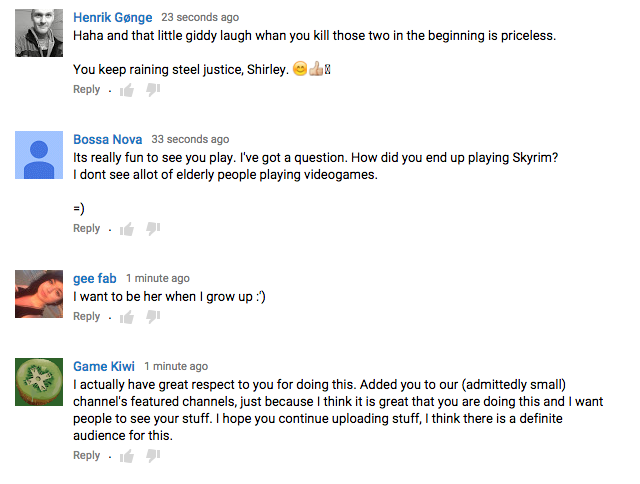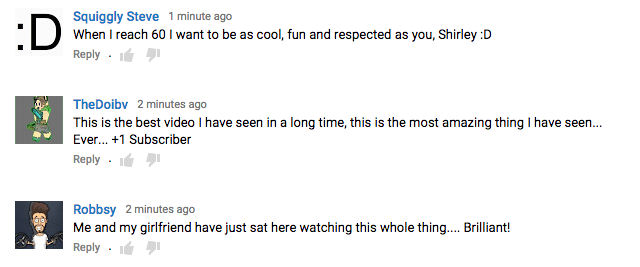 Rock on, Shirley, this is awesome stuff!!!