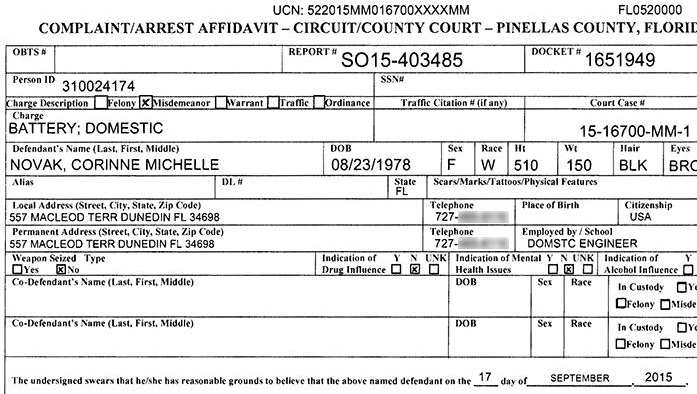 Michael Novak was buckling his kids into the family's car as his wife prepared for attack. Novak was preparing to transfer the kids from his custody to hers when, sneaking up behind him, Corrine Novak struck Michael in the testicles.
Corrine might have gotten away with it, but Michael was wearing a GoPro device that recorded the entire assault. A police report details the attack:

A local police deputy confirms the pivotal role that the GoPro played in confirming Corrine's guilt:
"[The crime] was seen on video via GoPro that Michael was wearing."
Corrine has been charged with a domestic battery charge to which she has plead "not guilty." She has been released pending trial, but under order to have no contact with her spouse.