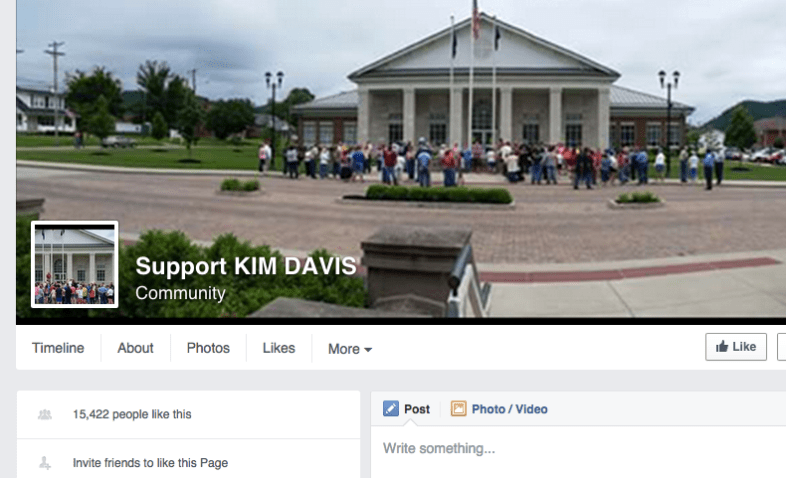 Kim Davis, as you probably know, is a Kentucky county clerk who has refused to issue any marriage licenses after the Supreme Court ruling in Obergefell v. Hodges that declared all prohibitions on same-sex marriage to be unconstitutional.
After numerous pleas and legal orders, Davis still refuses to issue marriage licenses. She claims that — despite being a government official — she has the "religious freedom" to not issue marriage licenses that she disagrees with.
Almost the entire internet has some understanding of the Constitution and are decent people who see Davis totally in the wrong.
Almost the entire internet.
There is a Facebook group boldly entitled, "Support KIM DAVIS" that insists the "good" county clerk is in the right. Here are 28 ridiculously horrible posts right from its page:
---
1.
2.
3.
4.
5.
6.
7.
8.
9.
10.
11.
12.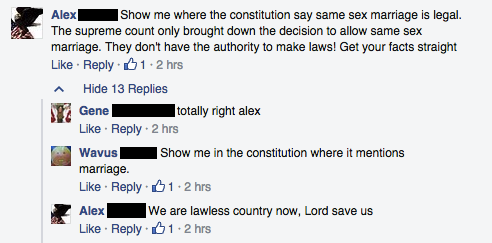 13.
14.
15.
16.
17.
18.
19.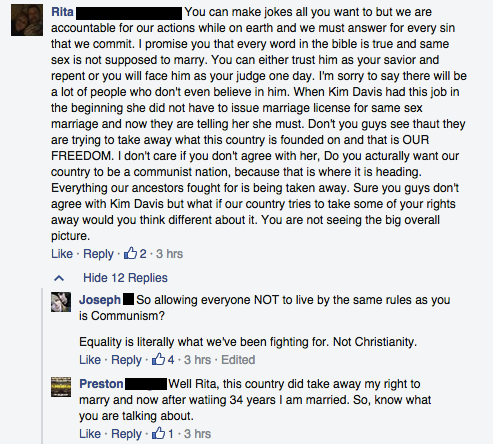 20.
21.
22.
23.

24.
25.
26.
27.

28.
Absolutely mind-boggling.