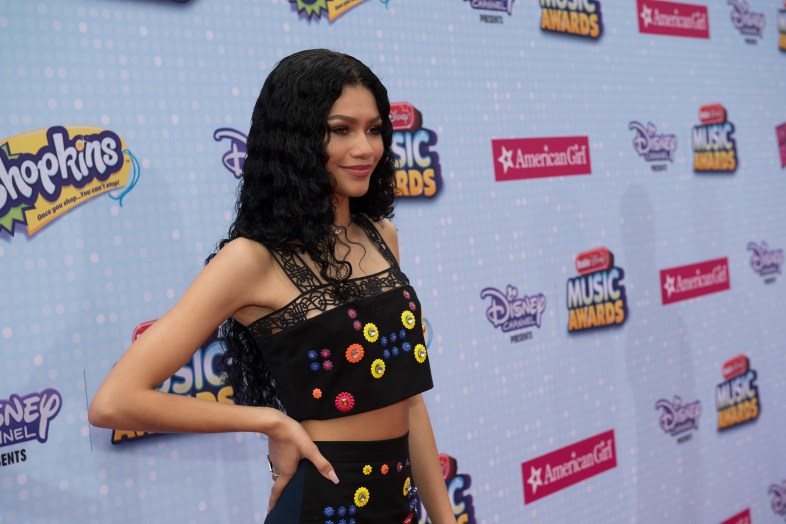 Zendaya is a talented actress, singer, and dancer who is best known for her portrayal of "Rocky Blue" on the Disney Channel original series "Shake It Up." She is about to be known for this story too, because what she did was pretty cool.
It all started when a fan posted some crude commentary alongside a picture of Zendaya and her two parents:
https://twitter.com/pullupifubad/status/634568677258592256
The fan may have been trying to compliment Zendaya, but the "compliment" was only framed inside an insinuation that her parents were ugly. Essentially the user was saying, "how could two ugly people produce such a beautiful child??" I don't think there are many people in the world who would accept a compliment at the expense of others.
Despite the vileness of the post, a few people seemed rather keen to jump on the vanity bandwagon:
https://twitter.com/DARRI_MINNIE7/status/635186893701844992
https://twitter.com/thugIyfe/status/635242684517629952
@pullupifubad But… they ARE pretty danged unattractive… you don't have to be an "Internet Troll" to see that. She does'nt look like them

— Frank Mallory (@909Hemi) August 28, 2015
https://twitter.com/countcowan/status/635957989690748928
It might be VERY tempting to want to throw-down with these jerks — but don't worry — Zendaya has already taken care of them:
Boom and roasted.
While you're at it, go look in the mirror and know that you too are beautiful, because such hateful things only stem from internal struggles.
In an age seemingly dominated by "Twitter wars" and "shade" thrown back and forth, it is refreshing to see someone stand up against popular opinion. It is refreshing to see someone tell kids that the contents of their heart, and the sum of their actions, hold so much more weight than their physical appearance. This is the kind of stuff that celebrities need to be saying.
Talk about the very model of a modern entertainer.