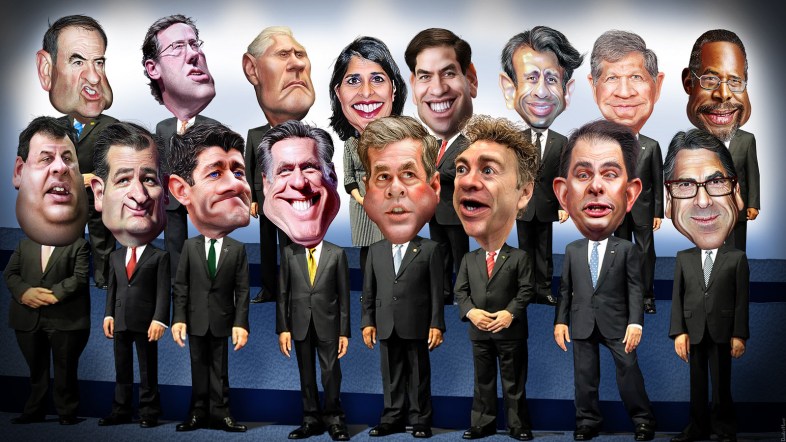 In this modern age, Google doesn't just answer our question, it also tells us what questions we are all asking. Google revealed the top 5 questions everyone is asking about some top presidential candidates, and we decided to answer them all!
---
Hillary Clinton
How old is Hillary Clinton?
67.
Is Hillary Clinton a Democrat?
Yes.
Is Hillary Clinton running in 2016?
Yes.
How tall is Hillary Clinton?
5′ 7″
Will Hillary Clinton win the election?
I asked a magic eight ball, and it said the outlook was good.
---
Donald Trump
How old is Donald Trump?
69.
What is Donald Trump's net worth?
While he claims to be worth over $10 billion, Forbes pegs him at around $4 billion USD.
Who is Donald Trump?
Real estate mogul and television show host. He's made a lot of money going bankrupt and has made a lot of news saying pretty offensive / bizarre stuff.
Is Donald Trump running for President?
Unfortunately.
Will Donald Trump be President?
Prolly not.
---
Jeb Bush
How old is Jeb Bush?
62.
Who is Jeb Bush?
Former Governor of Florida.
How tall is Jeb Bush?
6′ 3″
What is Jeb Bush's full name?
John Ellis Bush. (I don't actually know if that's where his nickname came from, but it is kinda funny regardless).
Is Jeb Bush related to President Bush?
Yes. They are brothers.
---
Bernie Sanders