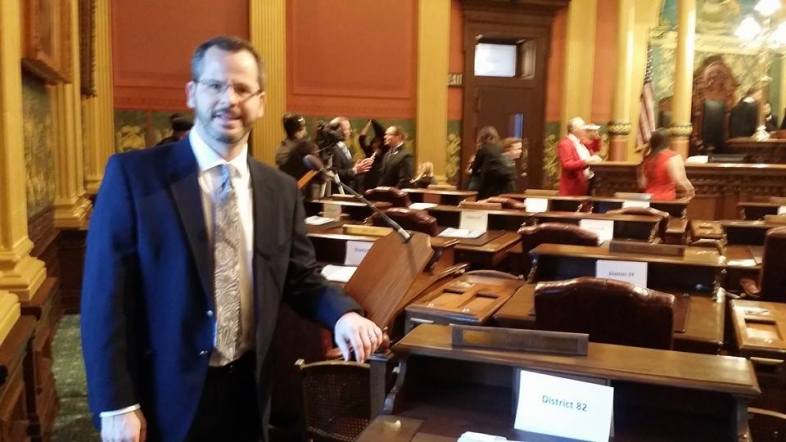 Michigan state representative Todd Courser had a little bit of a problem: he was having an affair with fellow lawmaker Cindy Gamrat, and he knew people would find out about it. Most people in this situation would attempt to either:
Do a really good job covering up the affair
End the affair (preferable option)
Instead, Courser concocted a bizarre plot. He created a fake scandal that showed him soliciting sex from a gay prostitute. Once he was vindicated from this pretend scandal, the public would think that any future accusations (i.e. the true one of him having an affair with his colleague) were just a part of that same "smear campaign" and not care about them. Or at least that was the argument.
In mid-May, Rep. Courser instructed an aide to send a mass email to political operatives from an anonymous political enemy that claimed to have seen Courser behind a nightclub having sex with a man. He wanted the email to be nasty, calling Courser a porn-addicted deviant.
On the audio, even the aide is confused by this plot:
AIDE: You serious? What are you talking about? This is ridiculous.

COURSER: It is ridiculous. I need it to be over the top.

AIDE: Nobody is…nobody is going to believe any of that.

COURSER: No, they'll believe some of it.

AIDE:  I'm not trying to believe any of that stuff. Why would anybody believe any of that?

COURSER: I'm not a homosexual, that's part of the problem. I don't do alcohol, I don't do drugs. […] But anything that comes after is just a part of that. It's a burn. People will go, "I'm not listening to that! That's bullshit! Who would do that to someone? That's awful! They are attacking him!"
Courser has confirmed that it is him on the audio, but contests that making it public was not legal. Meanwhile, the House Speaker has ordered an investigation into the allegations:
"The office will review the matter and determine whether there was a violation of House rules or any evidence of illegal behavior, and will follow-up with any and all appropriate measures, including disciplinary steps,"
The Detroit News described how both politicians often used their "faith" to advance political causes, which seems pretty insincere at this point:
"[They are] socially conservative legislators who often invoke their Christian faith in pursuit of new legislation governing gun rights, abortion and marriage."
Religious or not, the general public is not very happy about the recent revelations: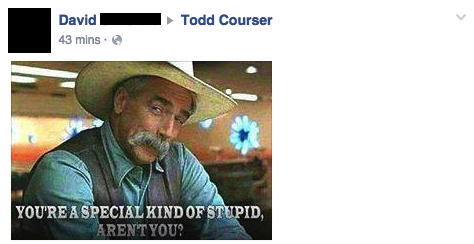 Somehow I get the vibe that this guy's plan to save his political career didn't work out.