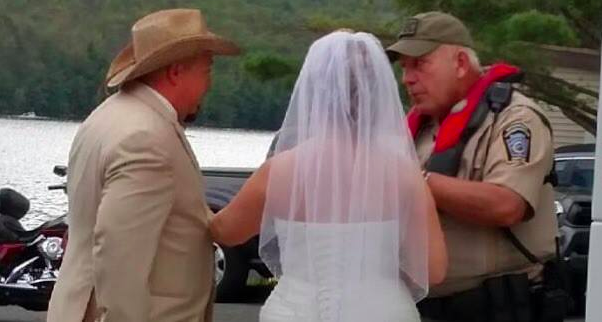 Amy Downs was just focused on being a newlywed when she pulled into Mauch Chunk Lake Park to take her wedding photos. The whole party was getting ready to pose for the first shot when a county officer crashed the scene.
The officer ordered the couple to "leave the park before it gets worse for you." Amy and her spouse tried to explain that they were just taking wedding photos, but the ranger said that he "didn't give a shit that it was their wedding."
When the couple pressed the official to explain why they were being kicked out, he said it was because they needed a permit to park their limousine in the lot. Amy's new father-in-law explained that he was retired cop and tried to reason with the officer, but he only got laughs and jeers. Amy asked if they could just have the limo leave and finish their pictures, but the official laughed and told them no. He also added that her father-in-law serving as a cop in New York was a factor in his order (apparently he hates New York).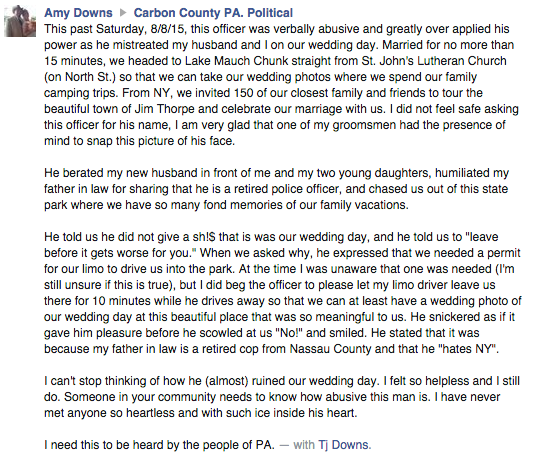 Someone on the Facebook post identified the official in-question as Carbon County Waterways Conservation Officer Scott Christman.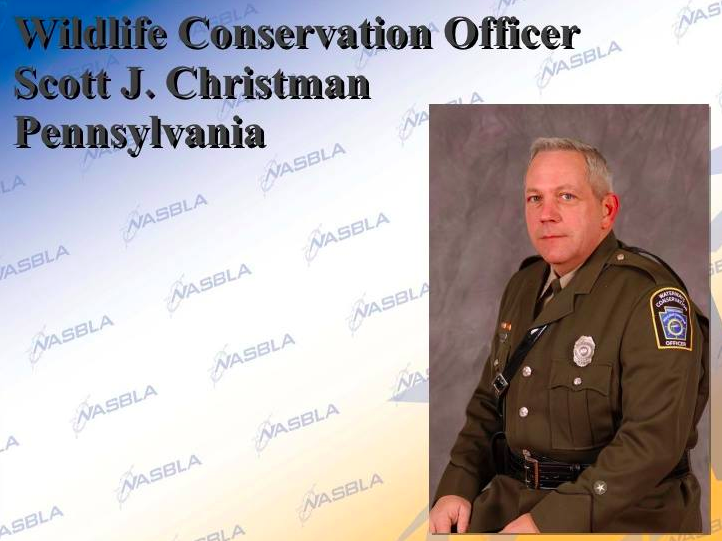 Some posters have claimed that Officer Christman is known for his rude and abrasive attitude:

Some people, however, arrived at Christman's defense:

While the peanut gallery drones on with their opinions, however, a county commissioner has promised to look into the incident.
Amy wants to know that she didn't make this post to become a viral star, but rather to make sure the issue got the attention of the right people are is resolved.
Hopefully this Officer is at least given some new customer service training after almost ruining this couple's extremely exciting day.