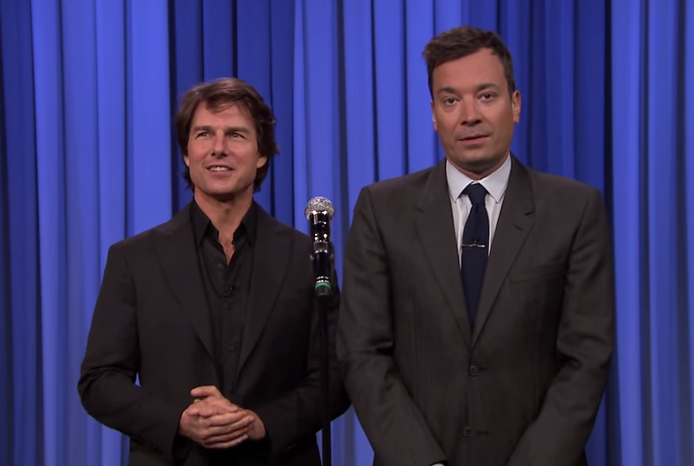 It was a showdown of titans. Jimmy Fallon pit up against actor Tom Cruise.
The match begins with Tom Cruise doing such a good rendition of "I Can't Feel My Face," the song's creator offered him praise on Twitter.
can't believe @TomCruise is singing my song. @jimmyfallon *** you're the MAN for this one. #tomcruisetomcruise ||| https://t.co/xVFZSkYCCx

— The Weeknd (@theweeknd) July 28, 2015
Fallon initially held his own while performing his rebuttal song, "Undercover of the Night."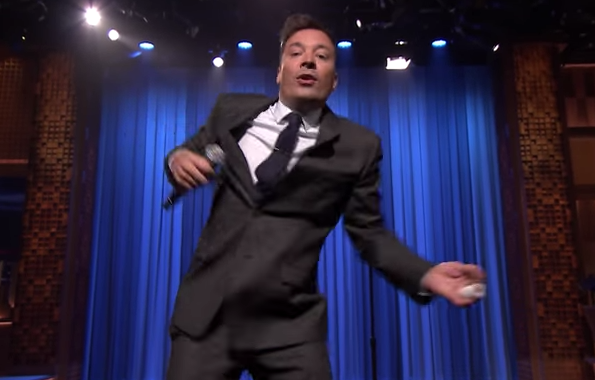 He managed to mimic some of Mick Jagger's moves fairly well, but Cruise had an ace up his sleeve. Handing Fallon his coat, he lip synced "Paradise by the Dashboard Light" by Meat Loaf, and totally stole the show.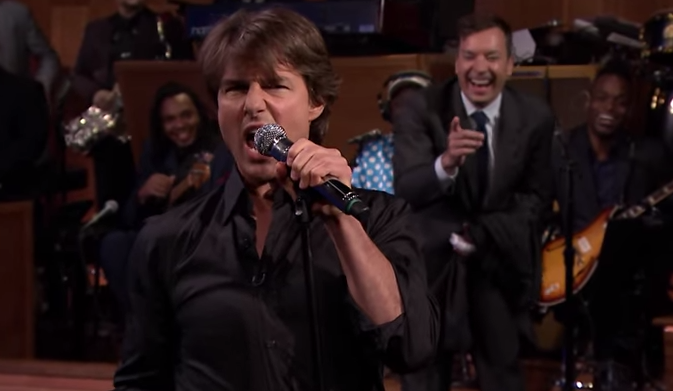 Cracking up in the background, Fallon surely knew the fight was done. He magnanimously did his last song, You've Lost That Loving Feeling," which might have been how he felt after being roasted by Cruise. That being said, it was all in good fun, and the two competitors joined in a lip-sync together to close out the segment.
See the whole thing from start to finish!
https://www.youtube.com/watch?v=CW1_dUBzJV8
This performance was surely a gift from the gods.