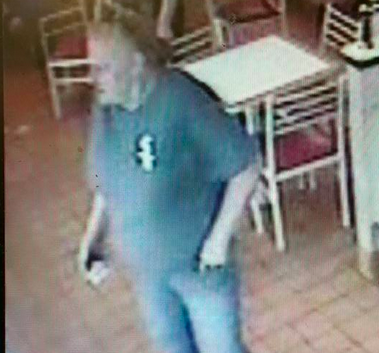 48-year-old Amber Henson is under arrest after pulling a knife on a group of teenagers at an Oklahoma Taco Bell.
Henson was initially angry because the store's Wi-Fi wasn't working well, but became completely enraged when she went to get a refill of her drink. A group of teenagers were standing in front of the soda machine, and she had to squeeze pass them. In retaliation for the inconvenience, she dumped her cup of water on one of the kids. She was then promptly kicked out of the restaurant.
Henson wasn't going down without a fight, however. Instead of just cutting her loses and walking away, she waited for the teenagers to leave, staring them down through the window.
When the teenagers finally exited the Taco Bell she confronted them by brandishing a knife, and telling them, "If you want some of me, come on."
The teens called the police, and Henson apparently left the scene. The police took to social media to track the mysterious woman down: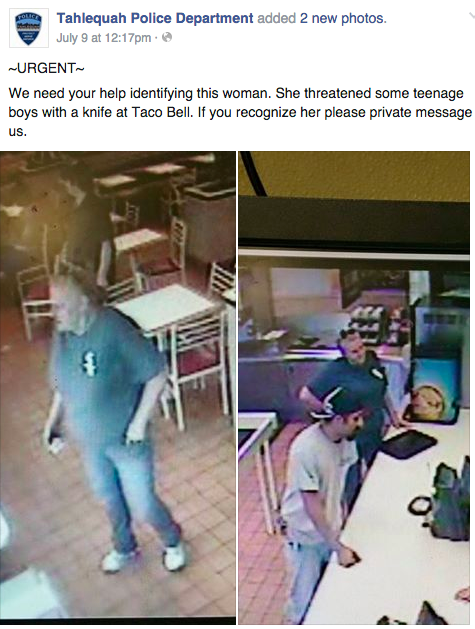 And only two hours later, their efforts were rewarded with success. Henson was found walking down a road with a knife in her sock. She confessed to the crime, but claimed she only pulled out the knife in "self defense".

Moral of the story? Taco Bell, keep yo damn Wi-Fi working.