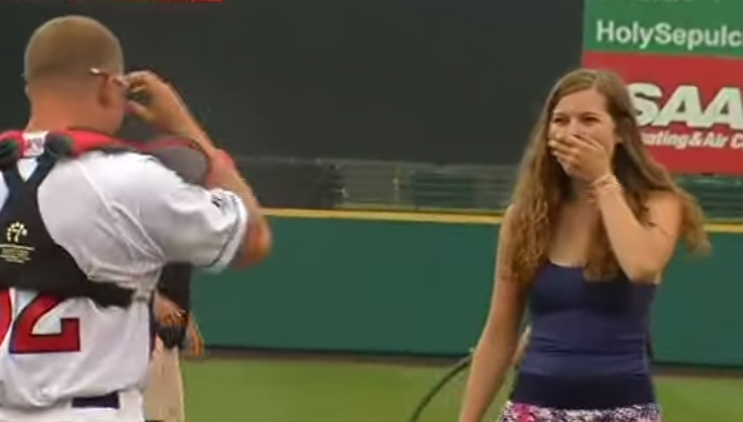 This woman thought she was "randomly" selected to throw out the opening pitch at this baseball game.
But it was all a ruse to surprise her.
After she threw the pitch, she was stunned to see the pitcher come running toward her. When he took off his mask, she was — well, you can see for yourself!
An extremely touching story. Thanks to this man and his family for their service and their sacrifice.