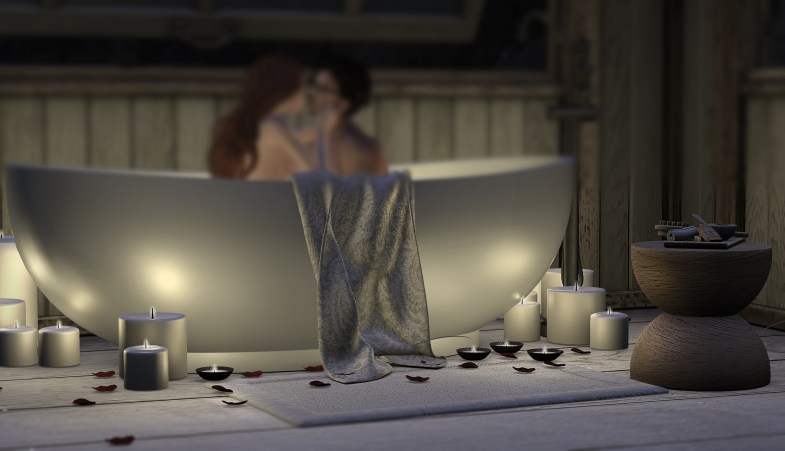 What are women looking for in their adult entertainment? That's what Pornhub wanted to know, so they decided to dive into the numbers. Here's some information they found out about female porn-watching habits.
1. The most popular porn search terms for women are "Lesbians," "Threesomes," and "Squirt."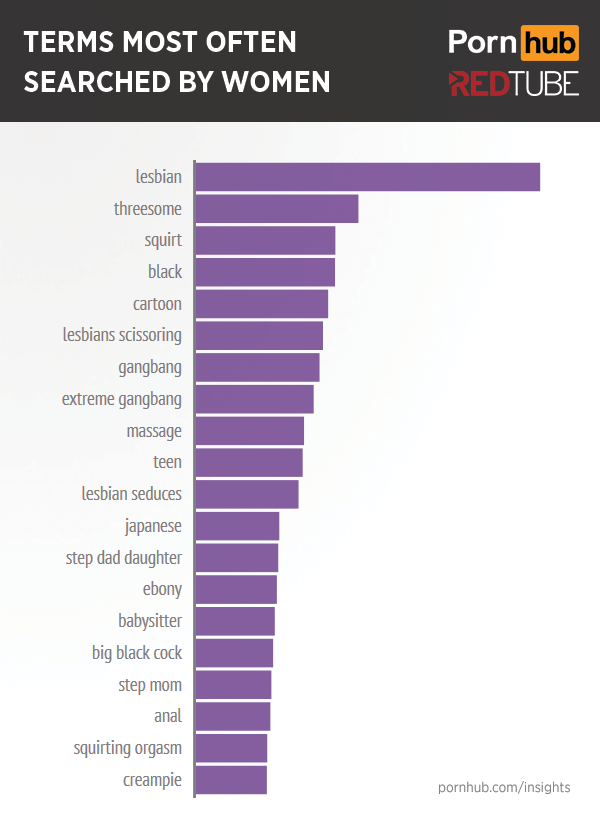 2. Some terms that got a surge in popularity in 2015 are "Real celebrity sex tape," "real massage cam," "man eating pussy," "young black teen," and "worlds biggest cock."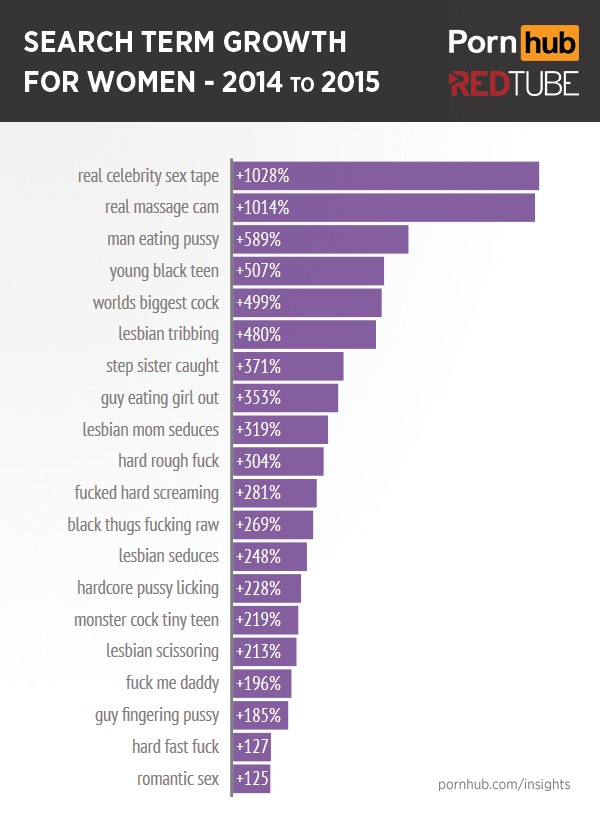 3. What are the biggest differences in male and female porn preferences? As it turns out, there are several terms that women search for up to 900% more often than men. Some of these terms include, "guy licking pussy," "man eating pussy," "pussy eating orgasm," and "pussy licking." Maybe that will give some of you straight guys a clue about what your lady-friend is interested in?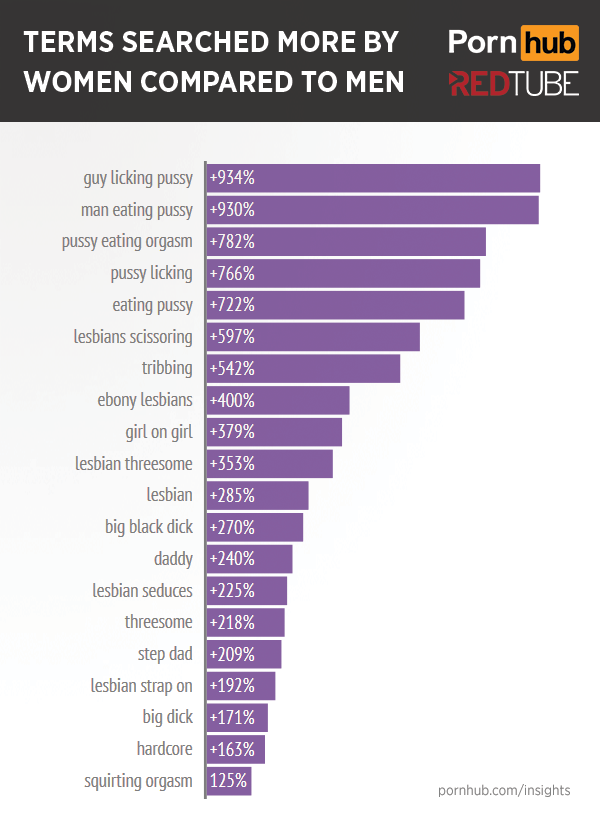 4. Women just like gay porn better, apparently? Woman who watch porn tend to watch a lot of lesbian porn, but they also like some guy-on-guy action too. Also, regardless of what they enjoy in their real sex lives, when watching porn, they really like the category "big dick."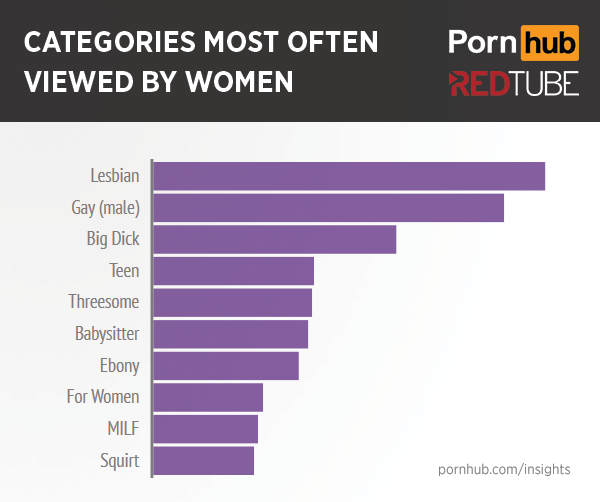 5. Women's favorite porn star is, by far, Kim Kardashian. They also like Farrah Abraham, Lisa Ann, and James Deen.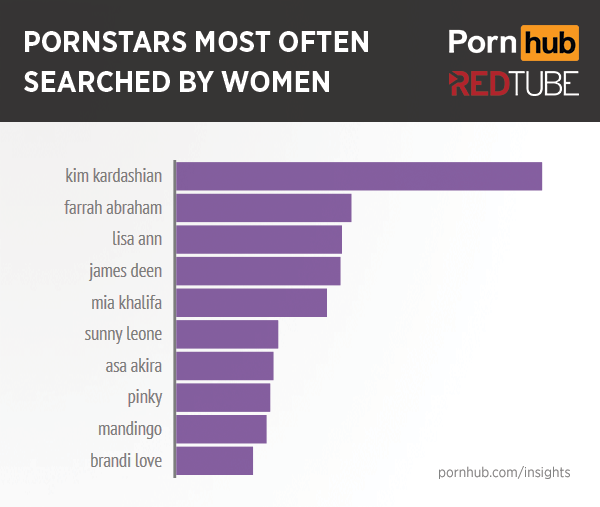 6. On average, only 24% of porn viewers are women. Philippines and Brazil have the highest percent of female watchers, with 35% of their nation's porn audience being female. Japan and Germany have the largest gap, with only 17% of their adult entertainment viewers being female.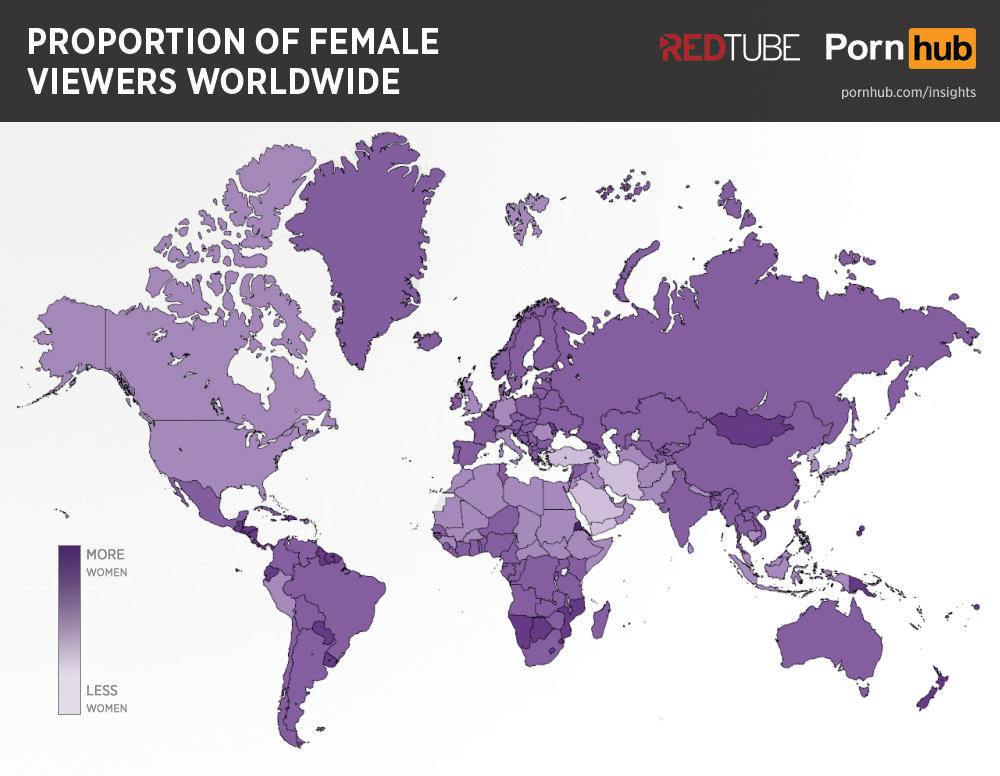 7. Within the United States, Mississippi has the highest percent of females watching porn with 26% of porn-users being female. Alaska and Vermont have the least, with only 17% being female.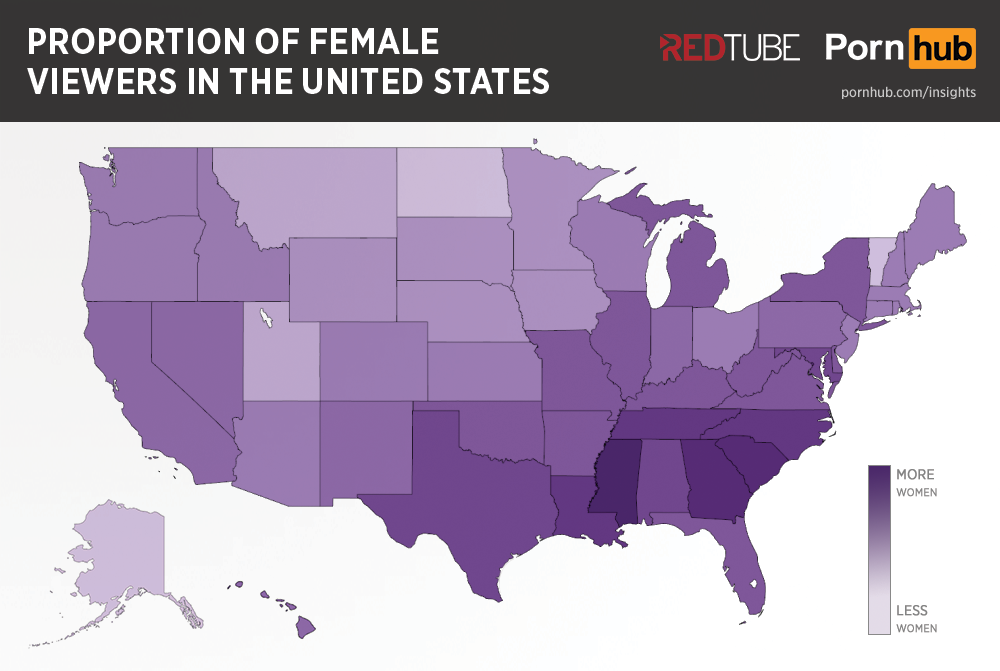 8. Women are making it "last" by spending longer on porn sites per visit. On average, women spent 10 minutes and 10 seconds per visit, while men only spend 9 minutes and 22 seconds.

9. Not surprisingly, women who watch porn tend to be younger. 36% of female porn viewers are between 18 and 24 (everyone who watches porn is legally at least 18, of course). 28% are between the ages of 25 and 24, while 17% are between the ages of 35 and 44. For the 4% of users who are over the age of 65, rock on!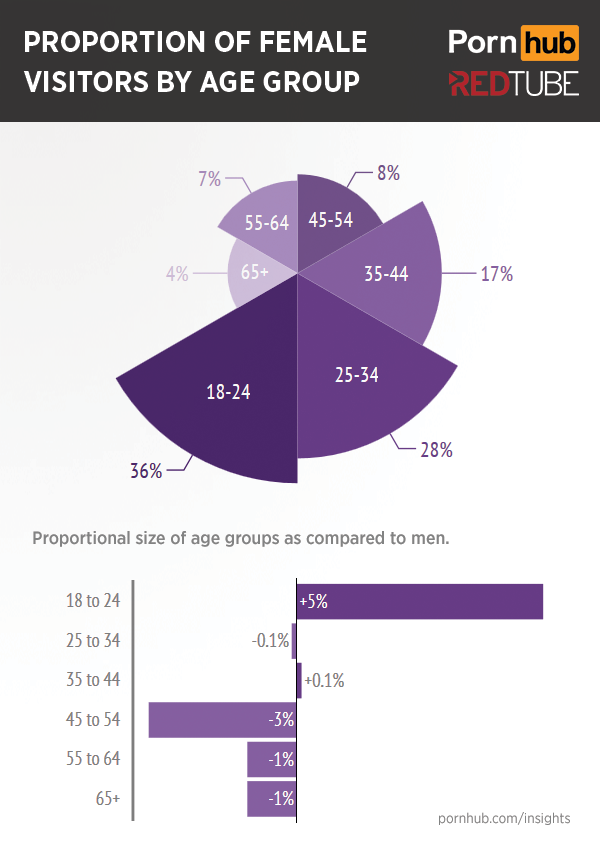 And there you have it, everything you've ever wanted to know about women's porn watching habits. View the full study on Pornhub's Insights site.