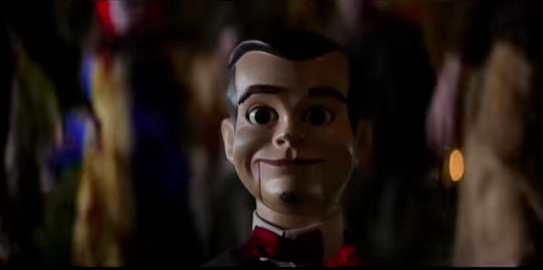 Maybe you remember reading this books under a blanket with your flashlight long after you were suppose to be asleep. Or maybe it was watching the short mini-films with your parents after turning off all the lights in the house (a choice you always regretted).
And maybe you thought that these kid-friendly terrors were behind you.
Well, you'd be wrong.
The Goosebumps movie is coming to the big screens this October, and it is bound to reawaken your childhood fear of the dark. It's also probably going to make you laugh. A lot.
Here is the first official trailer for the film, staring Jack Black, that is bound to give you (yes, I'm going there) goosebumps.
Apparently Slappy the Dummy will be back, so I'll have to prepare myself for that.