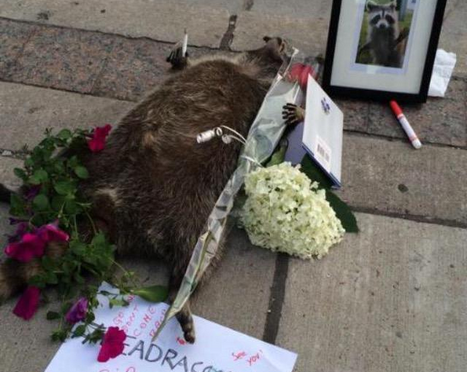 A raccoon recently died in Toronto.
When Jason Wagar saw the deceased animal on the sidewalk, he sent a casual tweet to the city to let them know.
The city replied promptly.
But they didn't actually respond promptly.
And throughout the day, the people of Toronto left more and more gifts to honor the life and legacy of the raccoon.
At night, the body had still not been taken, and a candlelight vigil was held.
Meanwhile, hours later, Jason Wagar is still trying to get someone to pick up the damn raccoon.
And, eventually, they did.
Life is just so short.
Gone, but never forgotten. Our thoughts and prayers are with the family, friends, and all those who were positively impacted by #DeadRaccoonTO.