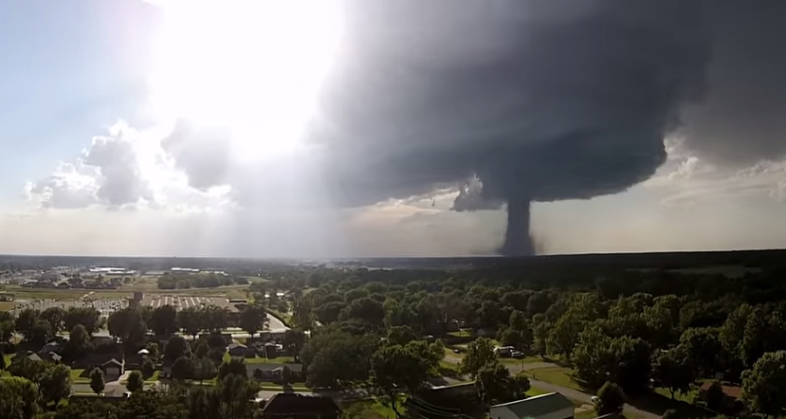 You want to see something bizarre?
Like very bizarre?
The EF-3 tornado that hit the Hutchinson, Kansas area thankfully resulted in no deaths and little damage, but it did leave us with some video footage.
Some really weird video footage.
https://www.youtube.com/watch?v=MthTFqNS82A
It's like heaven and hell met each other in this exact place.