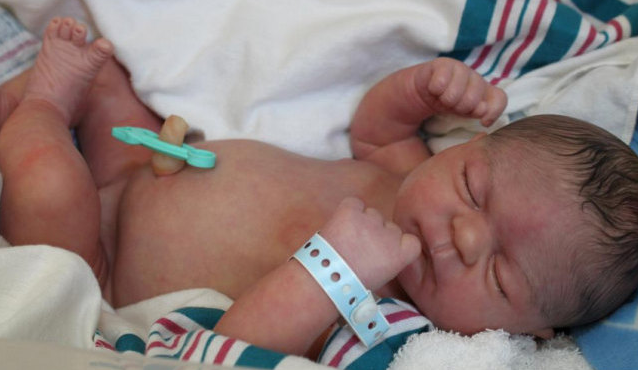 So. There is this Etsy storefront that might creep you out a little bit.
It is a place where you can buy realistic baby dolls. Like very realistic. Like "omg I am really really afraid for the world rn" realistic.

Essentially the page promises to re-create a baby in an ultra-realistic doll form. They lay out step-by-step how this process works.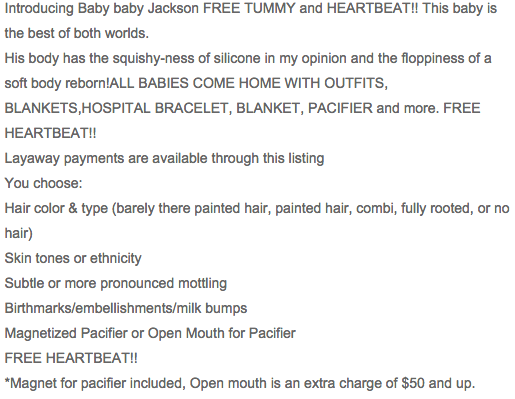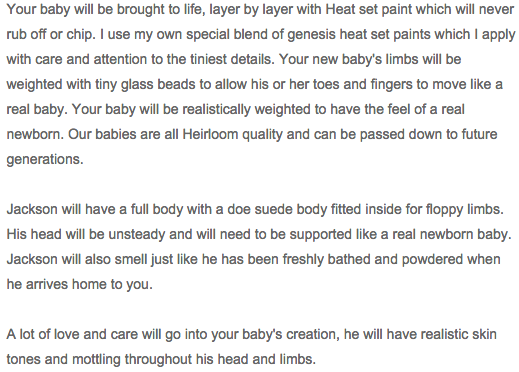 And all for the very low price of $720.99 (or you can enroll in a $199.99 layaway plan).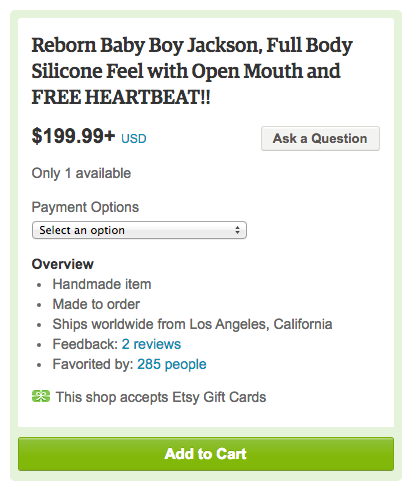 Lots of demos to look through if you're curious…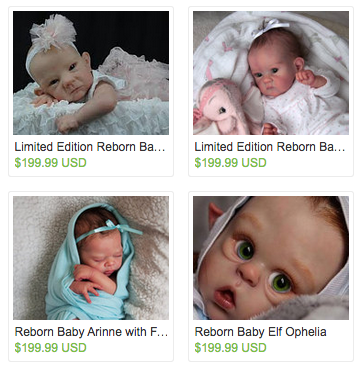 Like…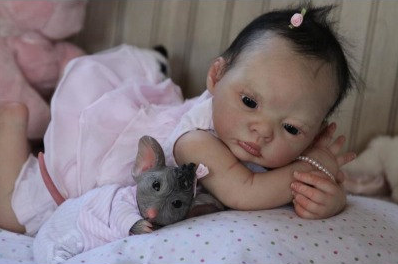 They are meant to look like real babies.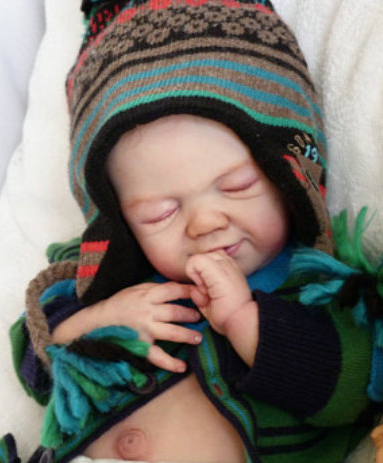 But they aren't real babies…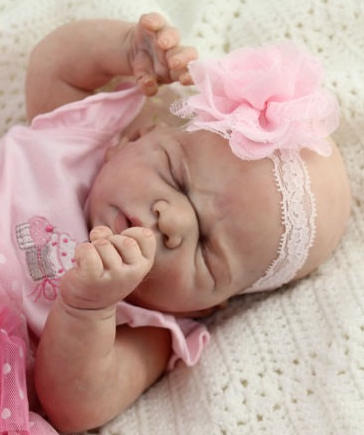 It's too much for me, personally.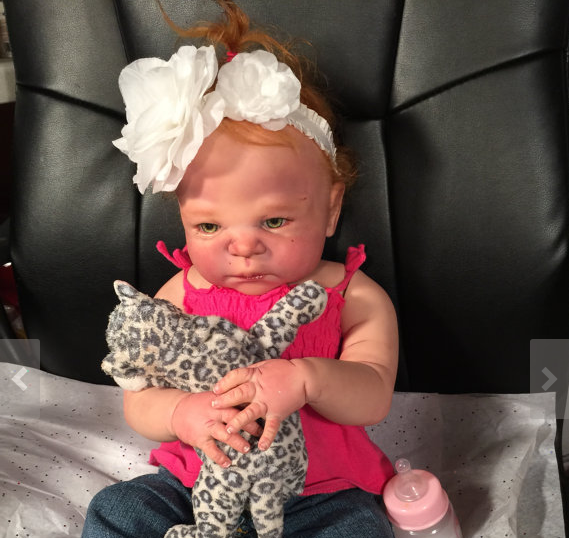 I just don't think I was ready to be aware of this page's existance.