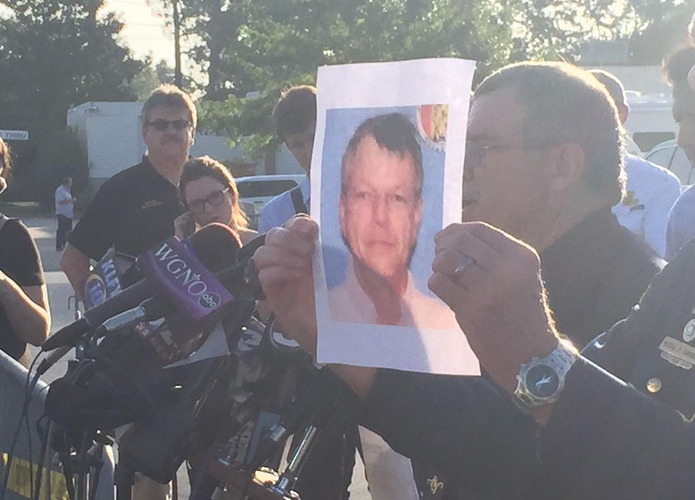 1. The shooter's name was John Houser, a 59-year-old from Phenix City, Alabama. He purchased a ticket for the movie and was watching it for almost twenty minutes before opening fire on the theater. He acted alone, and had no clear motive to attack this particular building. He remained silent through the shooting, which one onlooker described as "random" and then tried to flee in the crowd. He ran back into the theater after seeing police officers and shot himself. Two victims were fatally shot, and nine others were injured. [Source]
2. After the shooting police searched his motel room and found wigs, glasses, and various disguises. He didn't wear any of these disguises when attacking the theater. [Source]
3. Houser appears to have spelled his middle name "Russell" rather than "Russel," which is what most mainstream media outlets are reporting the spelling as. [Source]
4. He seems to have frequently gone by the moniker "Rusty Houser."
5. The shooter seemed to had a variety of different education experiences and careers during the course of his life. He got a law degree from Faulkner University in 1991 after receiving an undergraduate degree in Accounting. He owned two different bars, did talk radio, and sold real estate. [Source]
6. He described himself as an "unwelcome guest" at City Council board meetings. [Source]
7. Houser was extremely homophobic, stating his support of the Westboro Baptist "Church" on Twitter.
The Westboro Baptist Church may be the last real church in America[members not brainwashed].

— john russell houser (@jrustyhouser) June 5, 2013
And speaking out against gay marriage on a political discussion forum.

8. He also claimed to "hate liberals."
If you don't think the internet is censored, try reading a newspaper from a country that hates liberals the way I do.

— john russell houser (@jrustyhouser) June 6, 2013
9. He had an account on Tea Party Nation. [Source]
10. He supported Islamic fanaticism and the terror that comes with it.



11. He was supportive of Hilter's Nazi Germany.

12. And believed George Zimmerman was a national hero.

13. He was racist, and anti-Semitic.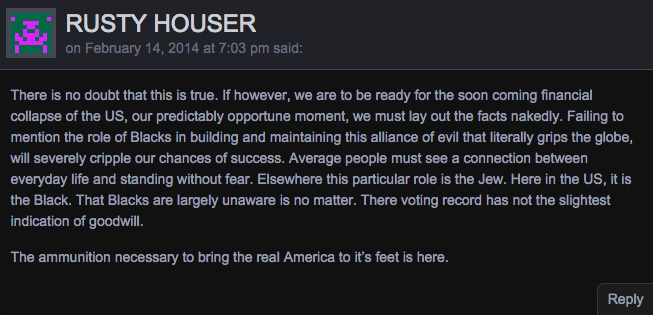 14. He actually hated America.

15. He was absolutely, positively, a terrorist.