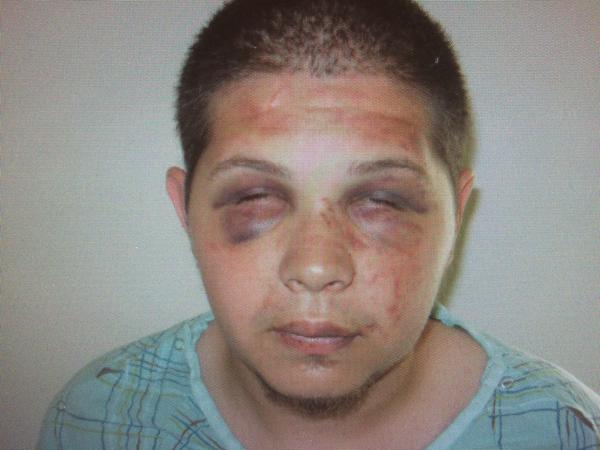 21-year-old Tony Moreno is being charged with murder for throwing his 7-month-old baby off the Arrigoni Bridge in Middletown, Connecticut. He is currently being held on $2 million bail.
But why did he do this?? What would drive a new father to murder their child in such a grisly and cruel way?
Moreno had an extremely tense relationship with his son's mother, Adrianne Oyola. They were never married, though they had lived together for an extended period. From the onset, however, Oyola and Moreno struggled to get along. Oyola told police that Moreno had constantly harassed her, hiding her newly purchased graduation dress right before the ceremony, and calling her a plethora of nasty names like "dumb ass," "bitch," and "stupid." Eventually this drove her to move out, and apply for a temporary restraining order against Moreno and sole custody of their child, though Moreno retained significant visitation rights.
As things settled down, Oyola approached Moreno about changing their respective visitation days. Moreno said he was willing to talk about it, but before they did, they had this chilling conversation that might begin to explain the whole sordid crime.
The conservation begins with Oyola (me) responding to Moreno's (Tony) text message a few hours after it was sent.
The cryptic messages from Moreno already seem to be alluding to what he plans on doing.
Then Moreno makes his cruel intentions crystal clear.
Oyola tries to have a rational conversation and settle Moreno down, but everything falls on deaf ears:
Oyola, in shock, begs Moreno not to do anything rash. She just wants him and her baby to be safe. But Moreno would never again respond to a text message she sends.
But the deed was probably already done.
Around the time Moreno was speaking to Oyola, he called his family to tell them to pick up his phone and bag around the bridge so that they would still have pictures of him and the baby. They immediately called the police, and Moreno was still pacing around the bridge when they arrived. As the police converged around him, however, he threw himself off the bridge, but he was subsequently rescued. The body of his son was found the next morning.
Moreno is said to be in stable condition in the hospital. He has admitted to the crime, and will be charged with murder. He has not given investigators any specific reasoning for his heinous act.
Public scrutiny has come to the judge who denied Oyola's application for a permanent restraining order (her temporary one expired a few weeks before this event). Oyola wrote to the court on June 17th:
"I am afraid he is going to do something to my son. He is angry and probably isn't thinking straight. He told me he could make my son disappear anytime of the day."
Judge Barry Pinkus, however, denied the application.
"I'm just not convinced that there's a continuous threat of present physical pain or physical injury. I think the two of you don't have a good relationship."
There has been a public outcry against Judge Pinkus in the days that have followed.
Though some people have conceded that hindsight is 20/20:

While a spatter of clues have been found, the question of "Why?" is still not fully resolved. Why did this broken relationship drive Moreno to the point of murder?
If we get any closer to finding out, I'll update this post with an answer. Prayers and best wishes to Adrianne Oyola and both their families.