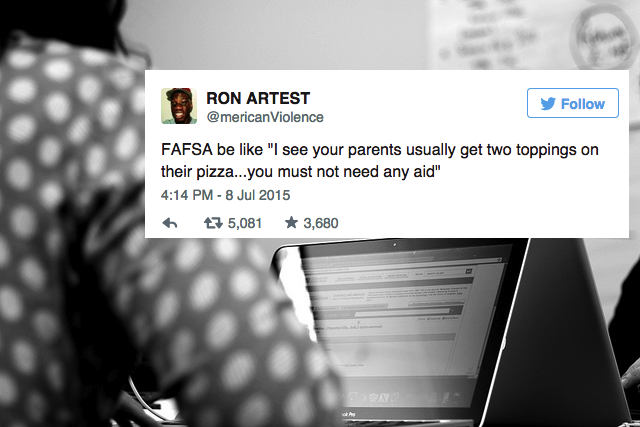 Filling out the FAFSA — the Free Application For Federal Student Aid — is almost a rite-of-passage for millennial college students. Each year we take a pilgrimage to FAFSA.edu.gov, realize we've again forgotten our PIN, and spend the next nine hours of our life crying and filling out page after page to disclose exactly how poor we are.
And then when we finally get our financial "award", we weep again, because just like with the cute boy who never texts back, it someone just never works out.
To console our heavy hearts, here are 14 hilarious tweets that will fully embody every frustration we have with our much-beloved FAFSA.
1.
2.
3.
4.
5.
6.
7.
8.
9.
10.
11.
12.
13.
14.
The struggle is so so real.