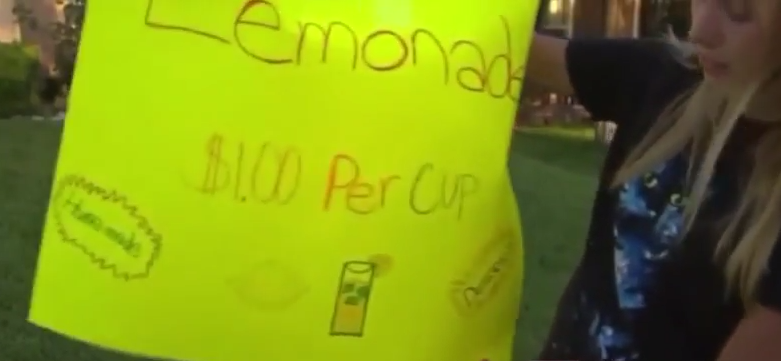 Two thirteen-year-old girls were trying to earn some extra money by running a lemonade stand when Santini Tate approached them for a cup of lemonade.
Tate told the girls that he didn't have any money, but out of the kindness of their hearts, the two gave him a cup on the house. He took the lemonade and walked away. Within moments, however, he bolted back to the stand, stole their cash box, and ran off. The girls initially tried to pursue, but were afraid that he might have a weapon. They went back to the stand where a passerby saw them crying and called the police.
An older brother of the girls confronted Tate, but was unable to get the money back. Only ten minutes later police found Tate with the money on his person.
Social media has found this story "interesting," to say the least:
Maybe this will end up being a great character building moment?