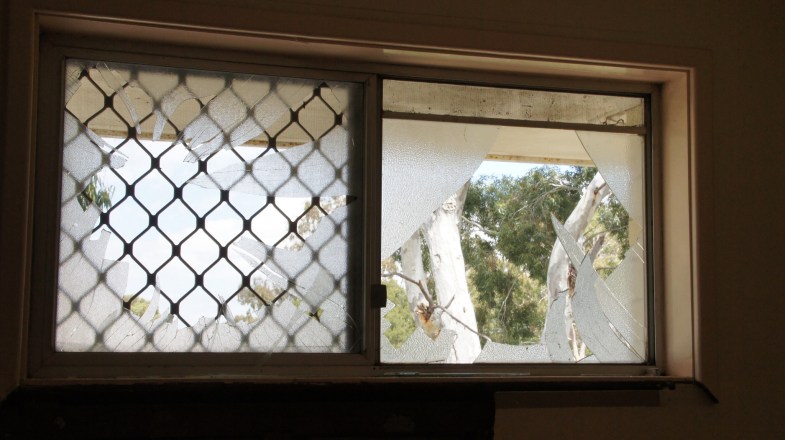 Timothy Ambach, 43, has been charged with two counts of felony vandalism after throwing a meat-wrapped brick through his neighbor's window and other various things
This bizarre act of violence was triggered when Ambach's motorcycle was stolen a few weeks prior. Ambach became irrationally convinced that his neighbors were responsible, and this triggered additional confrontations between them. This all boiled over on Monday night when Ambach went berserk and smashed three-dozen of various neighbors' windows and threw a brick with a plastic bag of old meat attached into a home. According to Cleveland.com:
He broke 34 windows on the residents' homes, garages and cars. The amount of damage has yet to be totaled but court records say it was more than $10,000. The car at one home was totaled.

Ambach smashed several large windows and 11 garage windows at his next-door neighbor's home.
Ambach has also been cited for possession of marijuana, which apparently didn't do much to chill him out. He has subsequently plead "Not Guilty" to all charges.