New Hampshire mailman Richard Ringer broke into one of the houses on his route — not to steal anything — just to try on some boots.
A hidden camera that the homeowners had just recently installed showed the man immediately going to the master bedroom, pulling the boots out from under the bed, and modeling them in front of a mirror.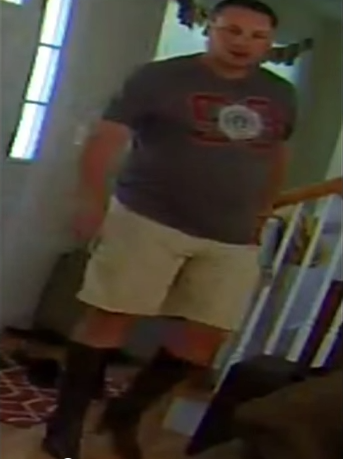 When the homeowner saw the footage, she immediately recognized the home (and boot?) invader as her mailman.
Despite his break-in, absolutely nothing was stolen or disturbed (besides the boots he put on).
"He didn't take anything from the house," according to Lt. Brant Dolleman of the Dover, N.H. Police Department. "Apparently he went into the house once, left the house and went back into the house. While in there, he put on some boots that she had and wore them inside the house, walked around with those on inside the house for some reason."
Ringer was found later that day, still wearing the same clothes from the video footage. Apparently he already knew the boots were under the bed, making the homeowner concerned that he has broken in multiple times in the past.