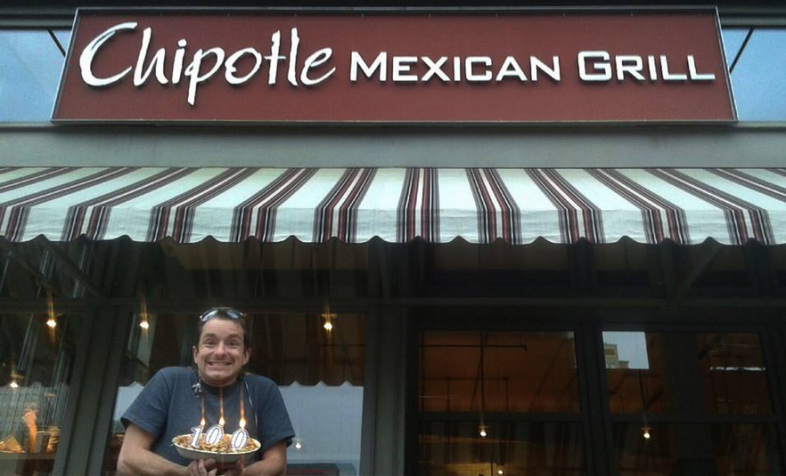 Mark Rantal, an inspiration to us all, recently ate Chipotle for the 100th day in a row.
Despite all the repetition, Rantal has not once changed his order during his Chipotle bender:
Then someone says what we are all thinking…

Rantal reports that while he has gained a bit of weight while on the diet, all the pounds were desired.
Does this question even need to be asked?? (Okay, it kind of does).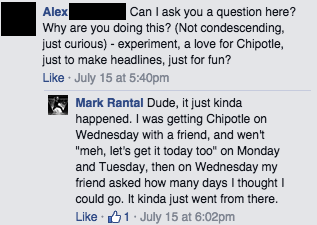 Rantal also had a Reddit AMA, but it was shut down for rule violations.
I really want some Chipotle now…