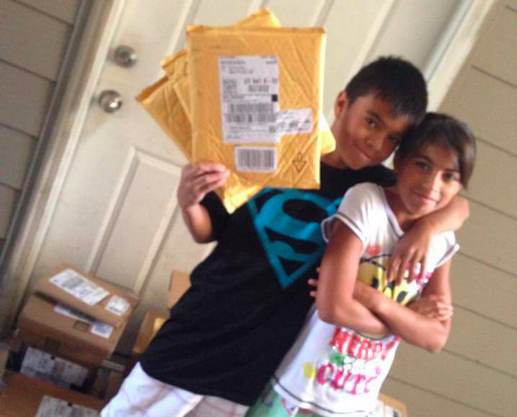 Ron Lynch is a Utah postman who was just filling up some apartment complex mailboxes when he stumbled into 12-year-old Matthew Flores.
Flores was reading a grocery store ad, and looked up to ask Lynch if perhaps he had some "extra" junk mail that he could read. Flores told him that his family didn't have the money to buy books, or even really afford the bus fare to the library. Lynch told the young reader that he could help.
He took to Facebook to ask his friends and family to consider donating or ordering some books for the young reader.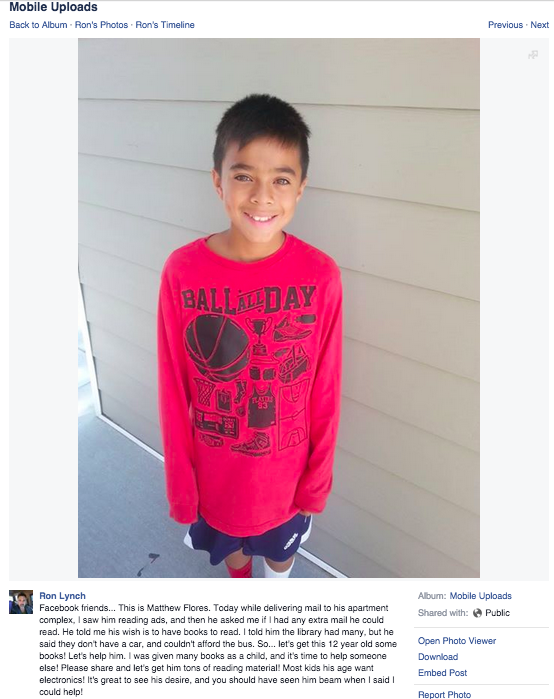 Lynch hoped to get Flores a few books from close friends, but he was astonished by what happened next. The post was shared over 14,000 times, and people from all over the world began ordering books for the 12-year-old. Lynch is reluctant to take much credit, however.
I just want to make him happy… everyone gets credit… he'll be shocked if everyone comes through… so far he's getting books from Florida, Arizona, Idaho, Texas, Vermont, Connecticut, Utah, and I'm sure many more places! You're all angels! Thank you all!
The story has gotten so much attention, it was even covered on local news!
And the books have just flooded in.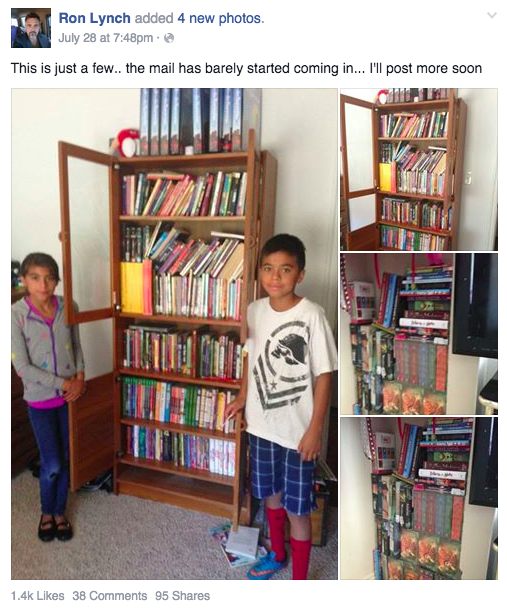 And they keep flooding…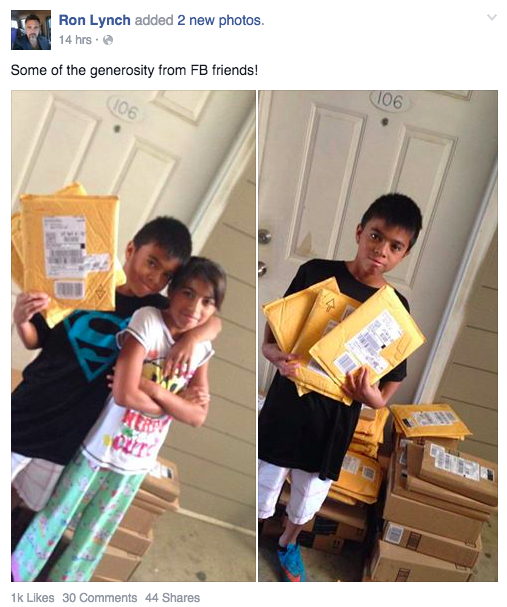 An ordinary act of kindness that has lead to an extraordinary impact on this young man's life. Kudos to Lynch and everyone who donated, especially this hero:
Just another story about how social media can be awesome. Happy reading, Matthew Flores!!