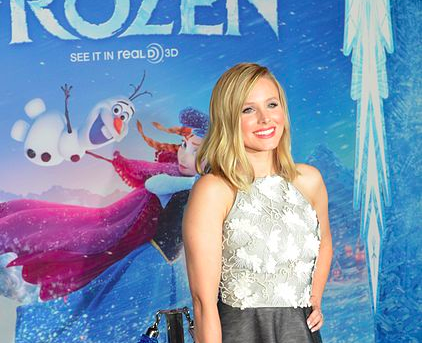 Avery Huffman has been embroiled in a battle for her life after being diagnosed with an inoperable brain tumor. A long day of appointments, however, was interrupted by a voicemail from one of her heroes: Princess Anna from Disney's Frozen.
Kristen Bell, the voice actor for Anna, left young Avery a heartwarming message where she announced that her sister — Queen Elsa —  was making Avery an honorary princess of Arendelle (the kingdom in the movie).
"My sister Elsa says she's heard that you've been such a good girl. And that you've been so brace she's decided to crown you an honorary princess of Arendelle!"
You can just see Avery's face light up at this.
An incredibly sweet gesture for an incredibly sweet girl.