So, KFC has gone and done a thing.
Not pizza…
Not fried chicken…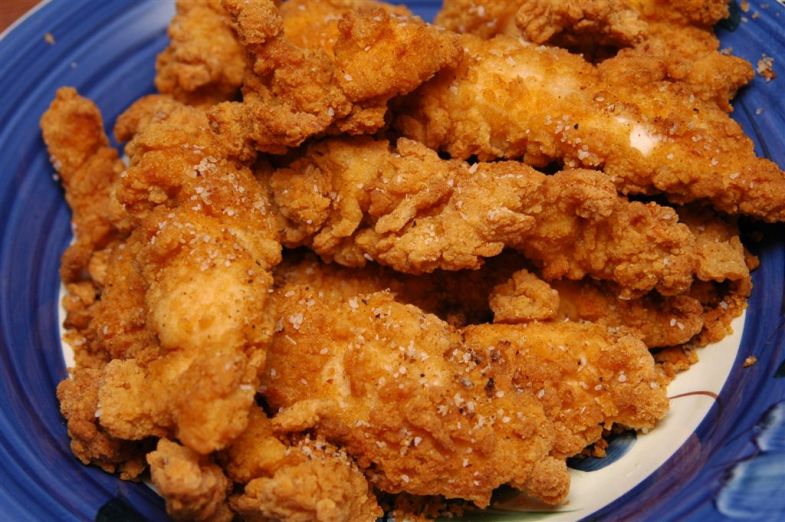 But both…
😦😧😨
The new chizza!!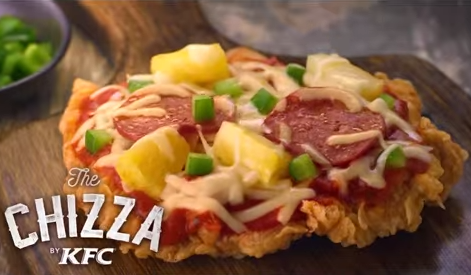 This advertisement features a signing man who will surely make you fall in love with this Frankenfood monster…
Like me, many people seem to be having a tough time dealing with this:
KFC is the real life super villain we always wanted. http://t.co/NkcW30csXt

— Bennett The Sage (@BennettTheSage) July 9, 2015
i remember u was conflicted. misusin your influence. MT @UPROXX .@kfc has created a pizza w a fried chicken crust pic.twitter.com/aSvSqAjBOe

— tracy the business goose (@brokeymcpoverty) July 9, 2015
Why Jesus?? RT @Eater: KFC's fried chicken crust pizza is very real and very unnecessary http://t.co/W3obhw3p1p pic.twitter.com/TT2iK9CW7s

— you gotta give me more butta (@TheBee1775) July 9, 2015
BUT THE SNAG: It's only available in the Philippines.
Pizza toppings on your favorite chicken? Oh yes! <3 pic.twitter.com/qPlVZ86bjc

— KFC Philippines (@KFCPhilippines) July 4, 2015
Alas, the Chizza was not meant to be ours…
We don't hate bread, we just love chicken that much! So here's #KFChizza for you! 😉 pic.twitter.com/zn9O65etXg

— KFC Philippines (@KFCPhilippines) July 4, 2015
Perhaps for the best…