Patrick is something of a legend when it comes to wombats. He is said to be both the largest and the oldest wombat in existence. Also, he has over 26,000 fans on Facebook.
Go on, watch the video and give him a gander:
People sure do love this wombat!! Not too long ago his Facebook page was hacked, and friends from around the world rallied together to support Patrick.


If you also feel smitten for our furry friend, you can even buy a Patrick the Wombat that is perfect for all occasions!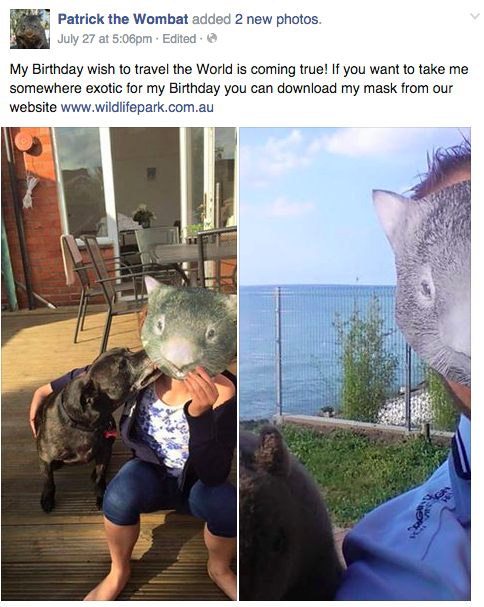 Ugh, who doesn't love this giant fluffy wombat???