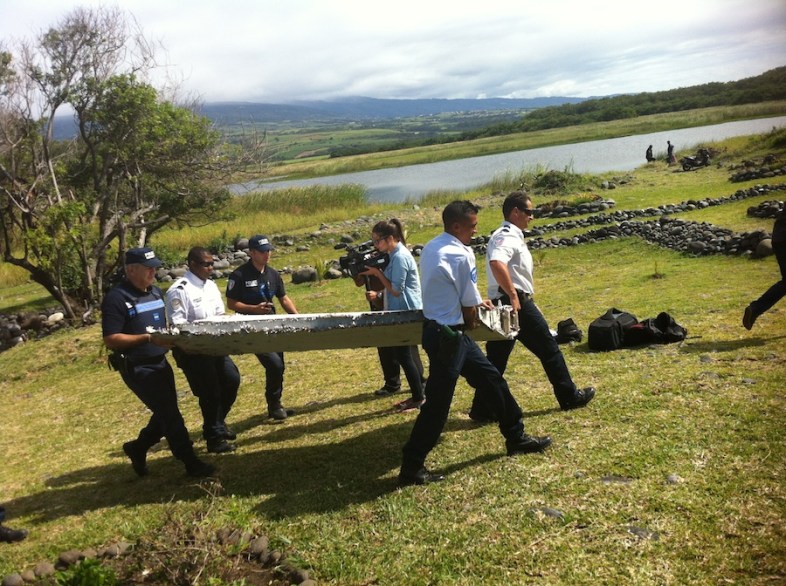 MH370 vanished in March 2014 and subsequently dominated media headlines for weeks. Search efforts to find the plane were exhaustive, with multiple countries lending manpower and energy to the hunt. After countless days and hours spent searching for the missing Malaysia Airlines Flight MH370, it turns out that a piece of it might have just washed ashore.
Plane wreckage washed up on Reunion Island in the Indian Ocean. One of the island residents reached out to aviation expert, Xavier Tytelman, who said that it is very likely that the airplane wing was of the same model as MH370.
"I've been studying hundreds of photos and speaking to colleagues. And we all think it is likely that the wing is that of a Boeing 777 – the same plane as MH370," Tytelman said.
A final confirmation could come in only a few days, once experts run the serial numbers found on the wing.
"If the flaperon does indeed belong to MH370, it's clear that the reference will be swiftly identified. In a few days we will have a definitive answer," Tytelman said.