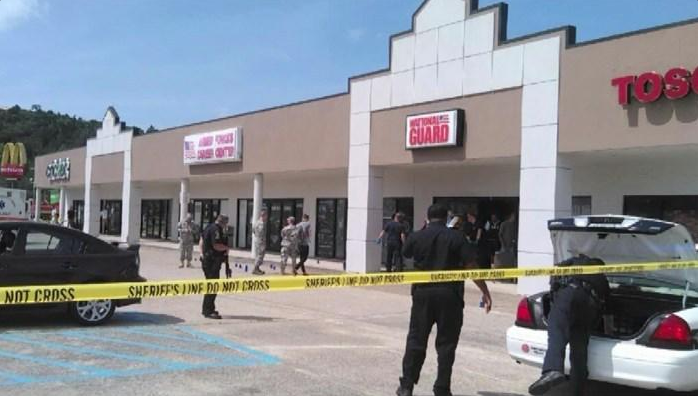 An attack on two Chattanooga, Tennessee navy sites has left four marines dead. The unidentified shooter began with attacking a recruitment center, and then traveling seven miles to the Navy Operational Support Center and Marine Corps Reserve Center and once again opening fire.
The Navy has not released the names of the victims pending family notification. Officials are not ruling out this attack as an act of terrorism. The gunman was not employed at either facility or by the United States Navy. Other than that, no information has been released about the shooter.
Witnesses have stated that they heard "multiple" gun shots:
"I couldn't even begin to tell you how many…it was rapid fire, like pow pow pow pow pow, so quickly. The next thing I knew, there were police cars coming from every direction," Marilyn Hutcheson told Fox News.
Mayor Andy Burke has spoken out to acknowledge the tragic event:
Horrific incident in our community. We will release details as they are confirmed. Prayers to all those affected

— Andy Berke (@AndyBerke) July 16, 2015
Condolences to four brave Americans who died serving their country today, as well as to their families.