Earlier today Donald Trump tweeted something out. It looked a lot like this.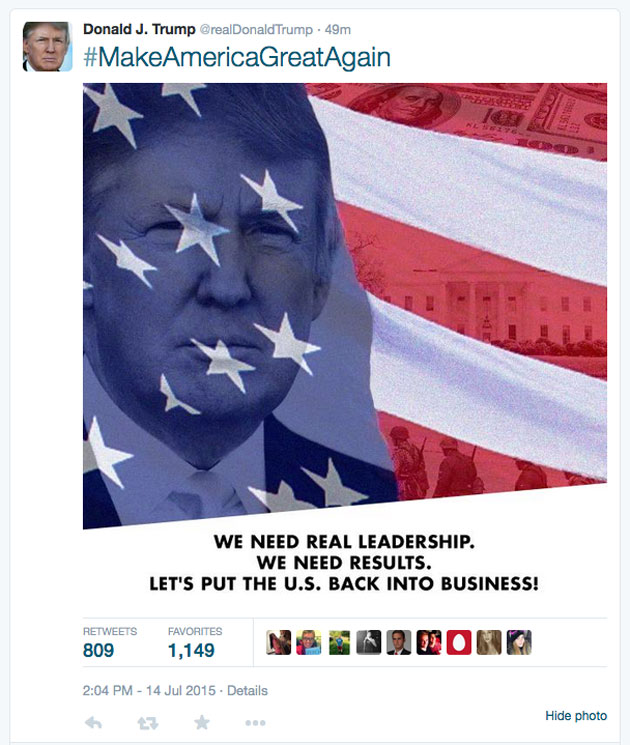 But it was deleted shortly after.
Why? Because John Schindler, in only a few tweets of 140 characters or less, explained that these soldiers —
— were wearing the uniforms of Nazi Germany.
How does the tough straight-talking negotiator respond to this embarrassing screw-up?
By blaming an intern.
LOL, it looks like The Donald is more like a typical politician than he would have us think.
But intern, if you're out there, and recently unemployed, you now have the opportunity to spill the beans.
Tim Murphy is looking for you.
Let the truth come out.