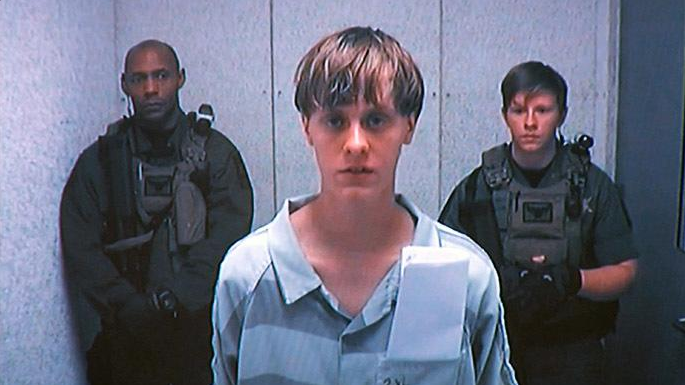 Charleston shooter Dylann Roof can add dozens of hate crime violations to his list of charges. The government announced that a Grand Jury indicted Roof on 33-counts of federal charges, included multiple hate crime charges. According to Mic News:
"We are here today to announced that a federal grand jury in south Carolina has returned a 33-count indictment against Dylann Storm Roof," U.S. Attorney General Loretta Lynch said Wednesday at a press conference announcing the official charges. "Roof decided to seek out and murder African Americans because of their race."
Roof was arrested after opening fire on a bible study at a historically African American church in Charleston, South Carolina. He had stated that he hoped his actions would start a "race war." His Facebook picture featured him wearing a jacket with racist symbols, such as the symbol of white-rule regime in Rhodesia.
While shooting, Roof was begged to stop by one of the churchgoers, but Roof responded by saying:
"I have to do it. You rape our women and you're taking over our country. And you have to go."
"You" referring to African Americans.
Roof will face 33 federal charges for hate crime, firearms violations, and obstructing the practice of religion. These will join the nine counts of murder that South Carolina is charging him with. Neither federal nor state prosecutors have stated whether they will seek the death penalty.