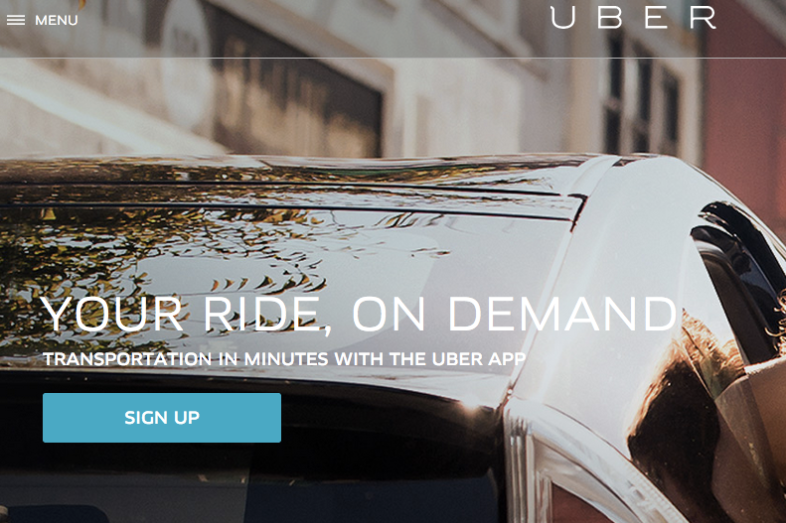 For all of us who have hailed an Uber ride, we know that we get the opportunity to rate our driver after being dropped off. As perhaps less of us know, the drivers get to rate us too.
Anxious about what the average Uber driver thinks of you? Well thanks to a recent update, you can figure it out!
1. Tap the profile icon in the top left corner of your Uber app.
2. Tap "Help"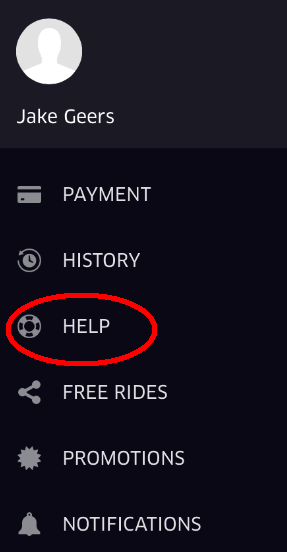 3. Tap "Account"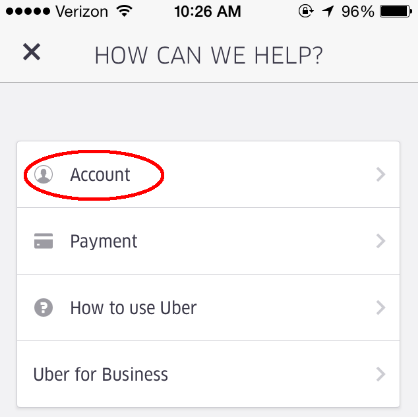 4. Tap — well you probably got it from here..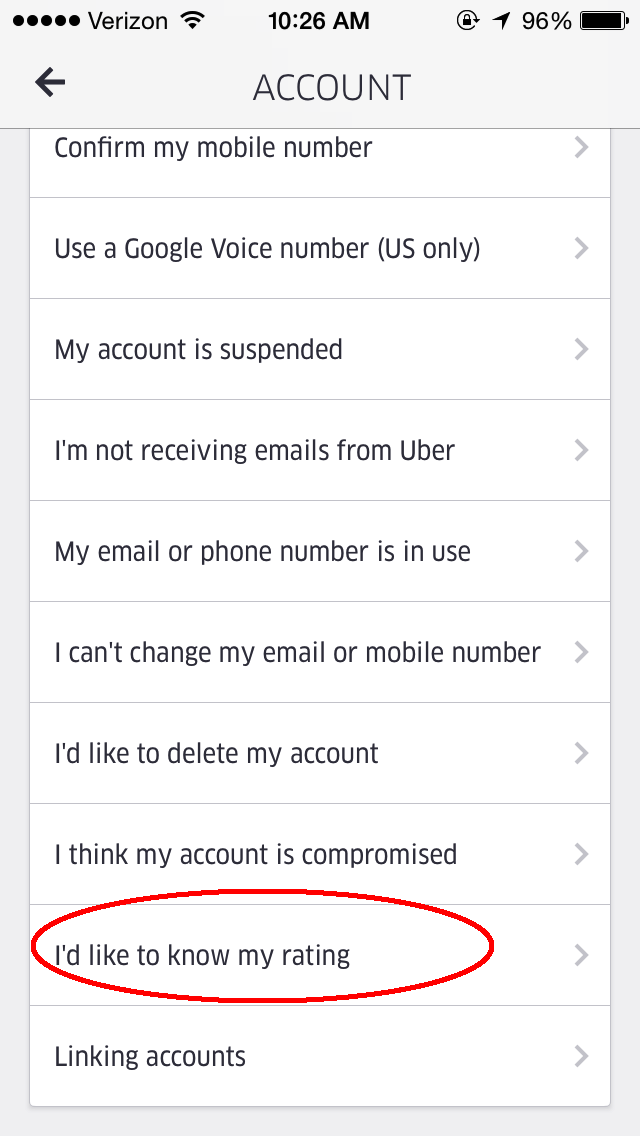 Uber will then send you a support email with your average rating in it. Quartz asked their readers to submit their scores, and created this distribution.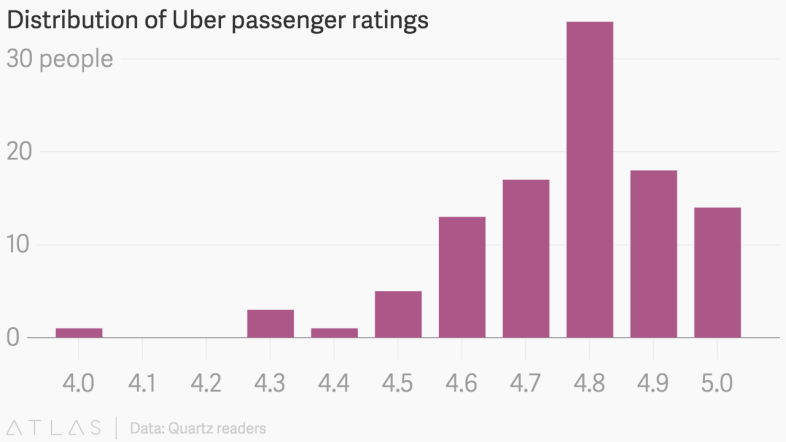 There is probably something of a voluntary response bias here, but oh well! Uber loves us!