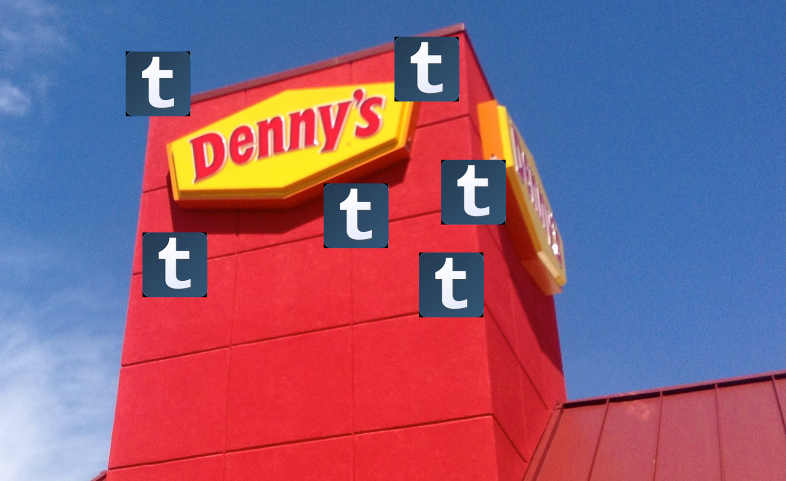 Tumblr can be a scary place sometimes, but never would I have thought that the brightest corner of it would be the page for "Denny's Diner". If you aren't familiar with Tumblr, it is sort of a blog-twitter combo that allows users to post expanded thoughts and "reblog" ones that they like. Tumblr also has a feature where you can submit questions to specific users, and people have a LOT of questions for Denny's.
---
1. Philosophical Questions

---
2. Getting Kinda Personal?

---
3. LOL

---
4. True love.

---
5. Relationship Guilt

---
6. And Other Things That Prolly Won't Work

---
7. Claws Come Out

---
8. Denny's In Dreamland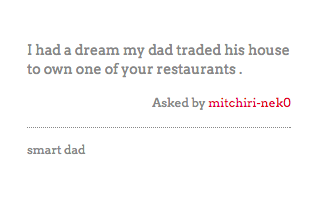 ---
9. More Personal Questions, With Even More Personal Answers
---
10. OMG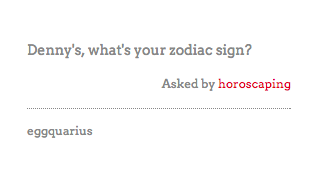 ---
11. Duh.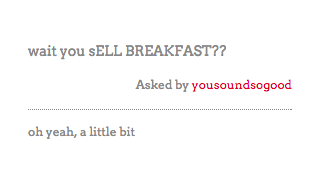 ---
12. Denny's Gets Sassy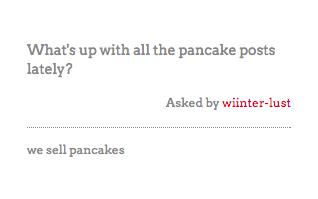 ---
13. Man Does Not Liveth On Jokes Alone (Or Do We??)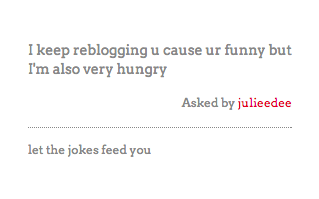 Someone needs to give Denny's social media staff a medal or something.