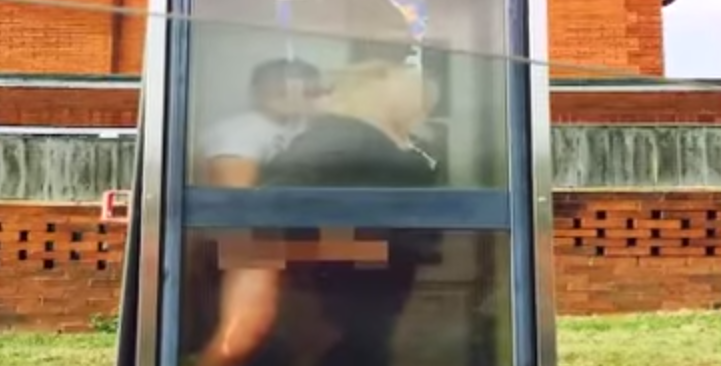 A British couple made headlines this last week after passersby saw them having sex in a telephone booth.
A couple that wish to remain unidentified said they saw the sordid affair while driving by in their vehicle:
"I couldn't believe they were so brazen. We have a five-year-old who luckily was not in the car. It was pretty disgusting."
Apparently the onlookers took pictures in order to "shame" the couple later.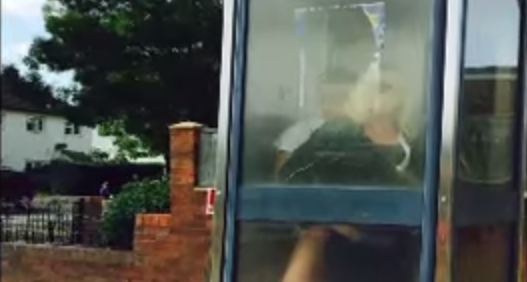 News of this incident went viral in the United Kingdom, and the phone booth lovers were inundated with phone calls and questions. So they decided to speak up and clarify what happened.
https://www.youtube.com/watch?v=H3-rRSItlyg
Apparently they went out to buy some fish for their aquarium, but got drunk on the way. Throwing caution to the wind, and feeling a little frisky, they popped into the phone box for a quickie.
https://twitter.com/mickilouisex/status/624256596168835072
https://twitter.com/twathony/status/624242418288861184
Couple unashamed of being pictured having sex in phone box. I'm simply amazed phone boxes still exist! http://t.co/VwXfE6Eha2

— Bong Preah-Chan (@Bong_PreahChan) July 24, 2015
They claimed that they didn't realize people would be able to see them, and that onlookers would just think they were making a call (even though the phone box was transparent?). They fervently insist that they have done nothing wrong, asking "what's the fuss?"