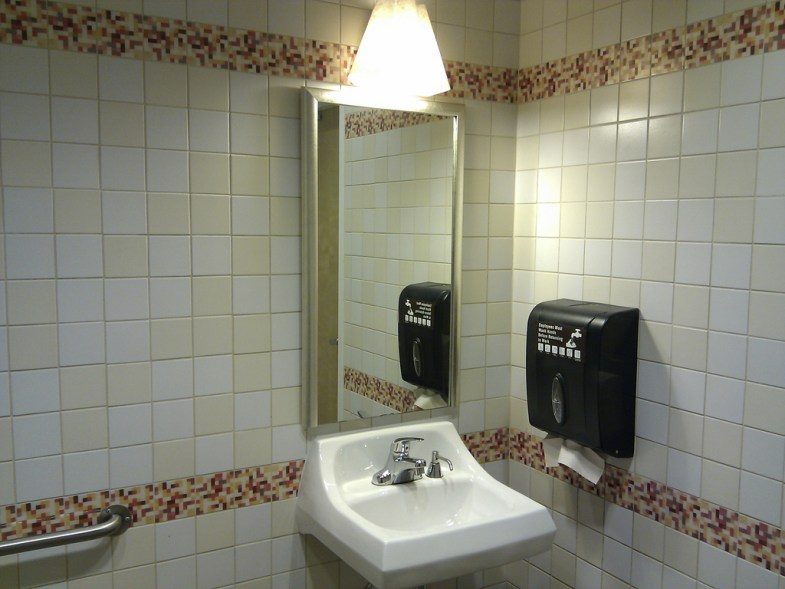 Thanks to the help of her five-year-old son, a California mom made a truly shocking discovery at her local Starbucks. A small cell phone was recording their every movement in the single-user restroom.
"My son used the restroom first and I used the restroom after him. I noticed he was staring at the sink a little bit perplexed. I asked him what was wrong and he said, 'Mommy, why is there a phone under there?'" The woman, who wished to remain unidentified, said.
The woman then ducked under the sink to see what her son was talking about, and sure enough, a camera was rolling.
Not wanting to touch it, the woman told Starbucks employees about the phone, and then booked it out of there.
It's such a violation of privacy," she said. "Not only of mine, but my son."
Employees immediately called the police, who determined that the phone was indeed recording slow-motion video. Authorities do have possession of some security footage from the cafe, but there is no news on what those tapes show (if anything) regarding this incident.
Starbucks has issued a strong statement on this matter:
"We are disturbed by this incident and take our obligation to provide a safe environment for our customers and partners (employees) very seriously."
Here is local news coverage of the event:
Is not even our coffee sacred anymore??