A young couple decided to do the nasty in a department store fitting room, and now the Chinese government is getting involved.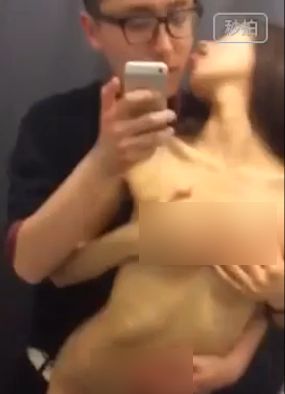 For reasons passing understanding (i.e. prolly just for the lulz) a couple decided to get it on in a Bejing Uniqlo department store fitting room. To take their adventurous (??) behavior one step further, they recorded the dirty deed and published the video on the internet. The video quickly went viral in China, and that's where the government stepped in.
The Cyberspace Administration of China has gone after the country's two internet companies for "allowing" the lewd video to go viral, as Chinese law prohibits the spread of obscene material on the internet. The government is also investigating Uniqlo, the department store where the video was found, to see if the porno was some kind of marketing stunt. Beijing police may also now be investigating the couple.
Everything about this story is kind of bizarre.