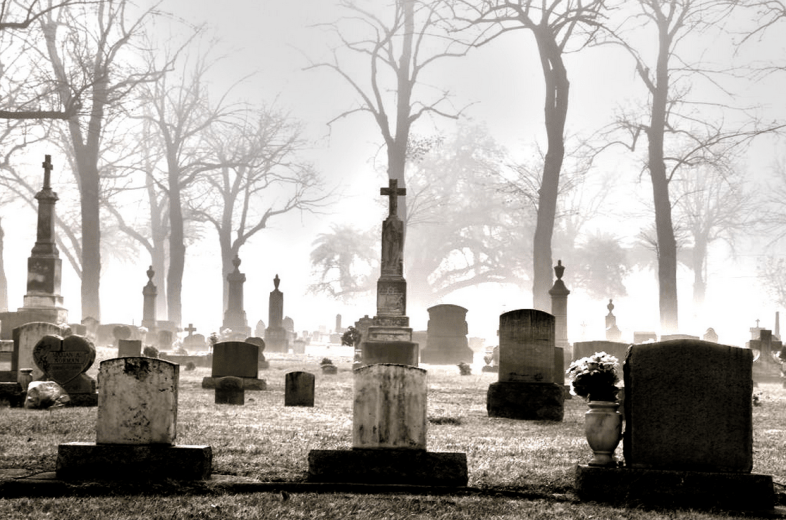 1. Obsessive Ex Who Just Cannot Move On
Emily Silverstein was a 19-year-old college student who attended Gettysburg College in Pennsylvania. In the fall of her sophomore year she began dating 21-year-old Kevin Schaeffer. Friends have said that their relationship seemed normal, good even, and that they complimented each other well.
But, like many relationships, Silverstein and Schaeffer began to drift apart. With Schaeffer quickly approaching graduation, Silverstein made the decision that they should both move on and have the opportunity to be with other people. After breaking up with, however, Schaeffer became even more needy. They were "just friends" but he wanted Silverstein to spend all her time with him, and she would wake up from naps with multiple voicemails from him demanding to know where she was.
Despite the obsessive behavior, Silverstein never told any friends about Schaeffer being physically violent. His first act of violence toward her may very well have been three weeks after they broke up when Silverstein visited him at his house, and was brutally murdered. Schaeffer choked her for a prolonged period, and then stabbed her with a knife in the throat. Schaeffer would plead guilty to second degree murder, and got 26 – 53 years of prison time.
2. Boyfriend Didn't Want Ex To Be "Beautiful For Anyone Else"
Sarah Coit was a 23-year-old Lacoste employee who was highly regarded by her friends and family. On her last night, she attempted to breakup with her boyfriend Raul Barrera. Barrera was enraged about the breakup, and he "didn't want her to be beautiful for anyone else."
He grabbed a knife in the kitchen and stabbed her so many times that the knife broke off in her skull. Neighbors reported waking up to screams, and desperately tried to find out where they were coming from. After killing Coit, Barrera asked his father for advice and his dad instructed him to turn himself in. Barrera did so, and was eventually sentenced to 25 years to life.
3. Kindness Repaid With Murder
Nate Fujita had pushed and persuaded his girlfriend Lauren Astley to stay with him many times, but in June of 2011, Lauren had finally had enough, and ended the romance. Fujita descended into a deep depression, so much so, that his mother implored Lauren to come over and try to talk to him.
The last text message Astley would send simply said, "Here". It was to Fujita as she arrived at his home after getting off her work shift. The next morning a biker would find Astley's body in a marshy area off the road. In Fujita's house the police would find bloody clothing and a blood-stained garage floor.
Fujita was later sentenced to life in prison without the possibility of parole.
4. Jealous Ex Tries To Executive Perfect Crime, But It Is Almost Her Who Is Executed
Travis Alexander and his girlfriend Jodi Arias began dating in the winter of 2007. Their relationship only lasted about four months, but they stayed "friends with benefits" for a while after their breakup. That December, however, Alexander began seeing another woman. He told friends that Arias was so jealous that she had slashed his tires and his girlfriend received harassing emails from an anonymous sender.
She only got more jealous.
Arias and Alexander continued to be on and off until June 2nd, 2008 when friends found Alexander dead in his bathtub. He had been stabbed multiple times and shot in the head.
A video camera was later recovered that had pictures of Alexander's last moments in life. There was also footage of a man bleeding profusely on the ground of the bathroom. A bloody handprint on the all also contained both Alexander and Arias' DNA, sealing the case.
Arias was found guilty in 2008, but it took seven years, two juries, and three million dollars before an appropriate sentence was found: life without possibility of parole.
5. Kills Off Ex's Family Then Acts Like Nothing Happened
In one evening Adam Matos managed to kill Megan Brown, her two parents, and her new boyfriend. Some were victims of gunshot wounds, while others were bludgeoned to death.
He told her friends and family that the entire group was on vacation as he camped out in the apartment with their decomposing bodies. He used his ex's debit card to buy pizza for him and his son and eventually a shovel to bury the bodies nearby.
He was arrested after police saw birds encircling the area where the bodies were crudely buried. He is still be held awaiting trial.
6. Couple Plots To Kill Daughter's Mother
Here it wasn't someone in the relationship who ended up murdered, but rather the mother who engineered the breakup. Cheryl Silvonek was trying to end the relationship between her 14-year-old daughter and 20-year-old Caleb G. Barnes, when the boyfriend killed her.
Barnes stabbed Silvonek repeatedly as the daughter watched. The daughter is accused of helping Barnes hide the body. The couple then drove to a store to buy cleanup supplies, in order to cover the crime up. A man saw the bloodied car, and contacted the police immediately.
The car was traced to the Silvonek residence where the couple was staying. While investigators initially intended to not charge the daughter in this case, evidence has arisen that the murder was premeditated between her and Barnes.
A trial date has not yet been announced.