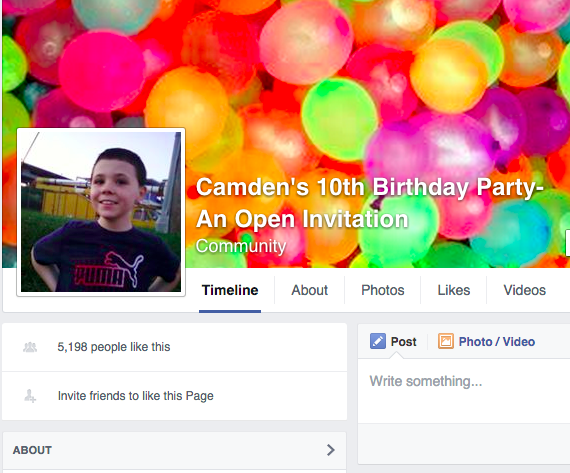 It is a birthday party that Camden will never forget. But without the power of the internet, it may have never happened.
Camden is diagnosed with speech Apraxia, which makes it challenging for him to articulate different words. His mom created an open invitation Facebook event because Camden wanted to have a huge water ballon fight, but because of his disability, he struggled to make friends.
Camden is turning 10 on July 6th and wants to have an ultimate water balloon fight party with 2,000 balloons and lots of kids. The only problem is Camden has Apraxia of speech and because of the issues with articulation and some impulsiveness he has a really hard time making friends.

[…]

To fulfill his 10th birthday wish of having a huge water balloon fight, I am extending an open invitation to anyone with kids that wants to come throw some water balloons with one awesome little boy.
She also set up a GoFundMe page to help cover the expenses of the "world's largest water ballon fight". Within a week, the post had been shared more than 600 times, and the GoFundMe goal was almost doubled!
People flocked to the page to offer their best wishes and express love and support to Camden!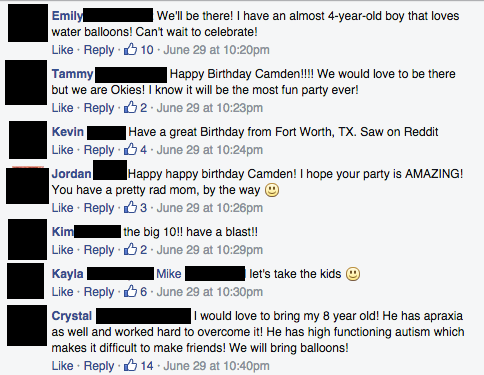 Even Virginia Senator Mark Warner found the time to wish Camden a "happy birthday".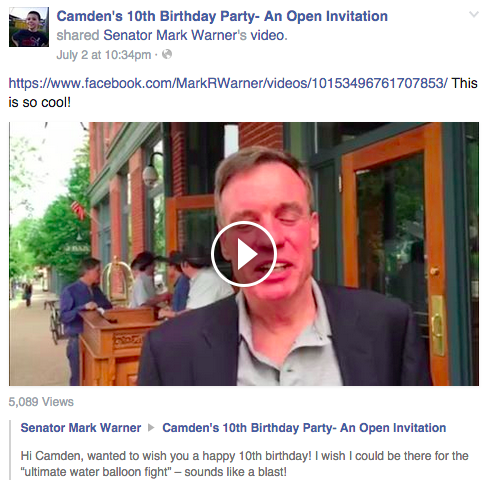 People who were out of town mailed Camden gifts and sent him well wishes.
"Presents came from Brazil, Germany, China, Canada, there's names on there I couldn't even tell you where they are," His father told WDBJ7, "I had left and went to the grocery store and then I came back and I looked in the front yard and there was a stack of packages like I couldn't believe."
Camden even got some free tickets to see Blake Shelton in concert!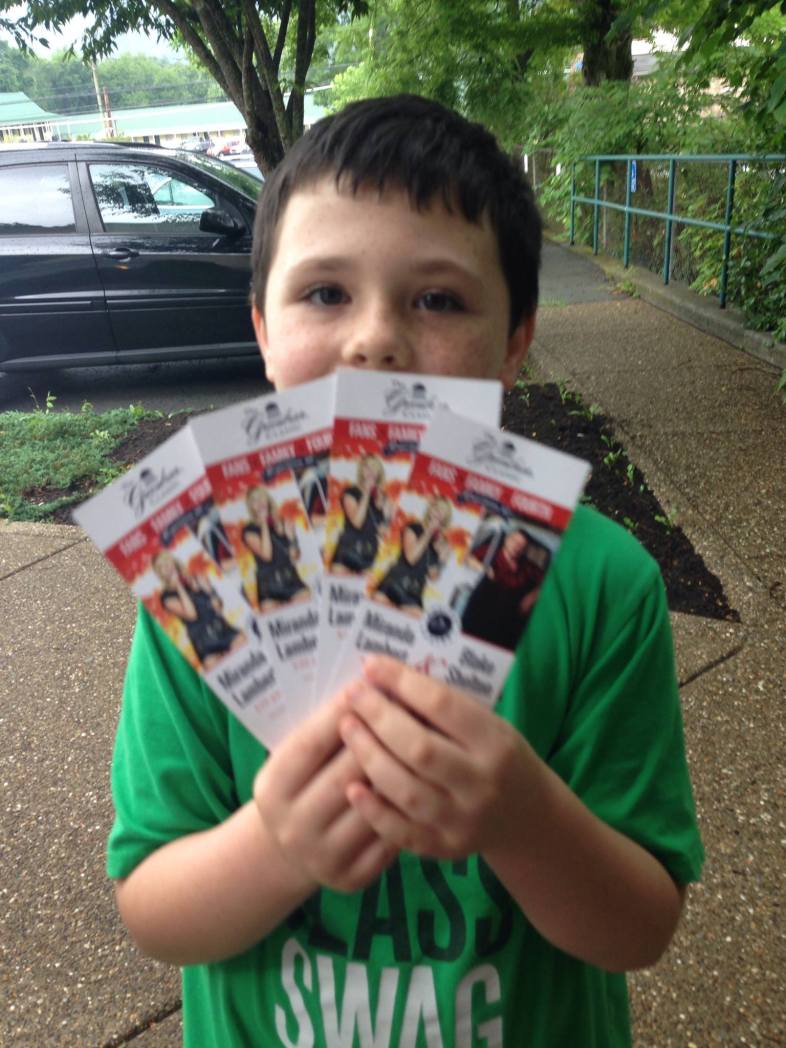 And as good as the "amp up" to this story is, it has an even happier ending. The actual birthday party was a raving success, with over 300 attendees from all over the state of Virginia.
"He is happy, the happiest I've seen him in a long time because he has people to play with," Camden's mom said.
It turns out that the event went "viral" partially because of a post on Reddit, which proves, once again, that the internet can be an amazing tool for spreading positivity and joy in the world.