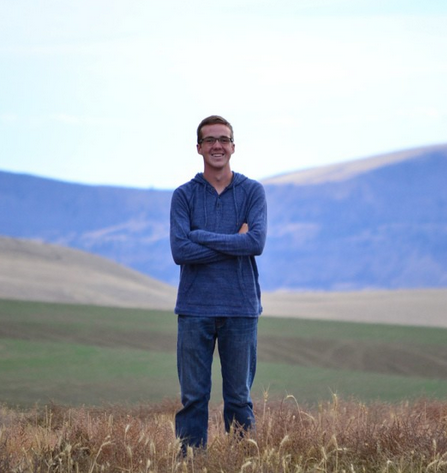 Right before the start of his senior year of high school, Konner Sauve had an idea: what if he could brighten the day of every single one of his classmates?
"I wanted to make an impact in order to recognize people for who they are and how AMAZING each one of them deserves to feel. I knew that by supporting them with positive encouragement it would be able to impact them in some way to keep chugging through high school. I just wanted to be able to look past people's mistakes and have people see that there is more to people than what their past may try to define them as."
So he started an Instagram account, @thebenevolentone3, and began posting pictures of his classmates with an encouraging paragraph attached to each. Immediately, people were interested in who this anonymous do-gooder was.
"By the time school came around in early September 2014 people were trying to figure out who was behind it, and people definitely had their suspicions. Some thought it was me, in fact that night I started it on vacation was the same night I got messages asking if it was me, but I played it off in order to keep it anonymous. Only three close friends figured it out that I admitted to them, but they kept the secret the whole time."
Until, finally, at the very end of his valedictorian speech, the truth came out.
"I revealed myself during my graduation speech at the end, which the revealing part was unapproved by the school administrators meaning at the "end" of my regular speech I then continued on unscripted to the administrators in order to reveal myself. […] When I revealed myself I saw my fellow graduates pointing and some stood up, it got super loud for a second after I admitted to being @thebenevolentone3. It was a nice way to close the chapter to high school and my senior year and then continue on towards the next chapter of my life."
What an awesome story!