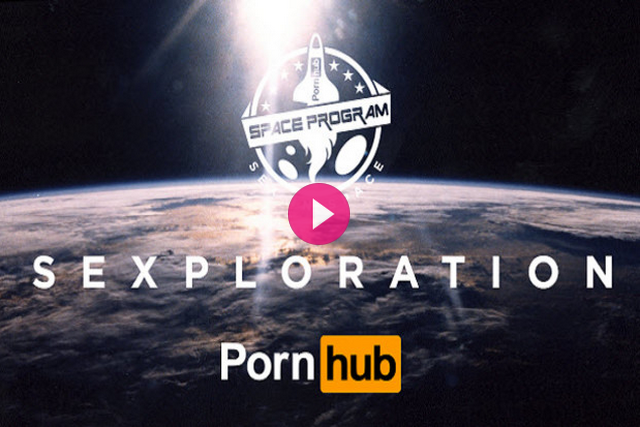 One small thrust for man, one giant space-gasm for mankind.
Pornhub is the internet's largest pornography website, and for their next sex tape they are looking toward the final frontier. Partnering with adult studio Digital Playground, they want to do what has never been done before: porn in space.
http://www.youtube.com/watch?v=OPyoAatc93E
But space isn't cheap, and Pornhub is looking for help in the form of crowdsourcing on Idiegogo.com:
Our work is definitely cut out for us. We need to train and outfit our crew, consult with a dedicated team of specialists, purchase custom modified film equipment, and completely fund the use of the shuttle that'll take us on our journey to space. We've projected that the overall cost of this pioneering endeavor will run us about $3.4 million.
Pornhub isn't without some incentives, however. With increments ranging from a $1 "Pluto" donation, to a $150,000 "Uranus" donation, generosity is rewarded with an array of prizes including tote bags, free sex tapes, private dates with the sextronaunts, and more.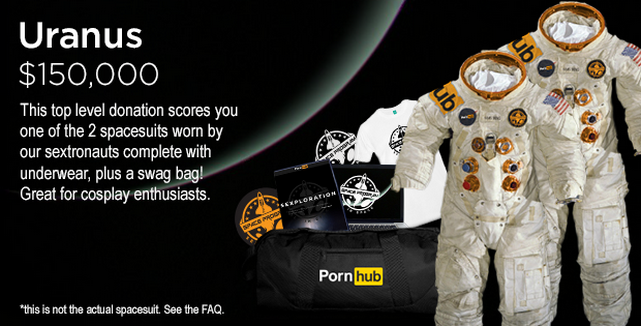 Pornhub provides a detailed budget breakdown for the project, and promises that money will be returned to all funders if they fail to reach their goal.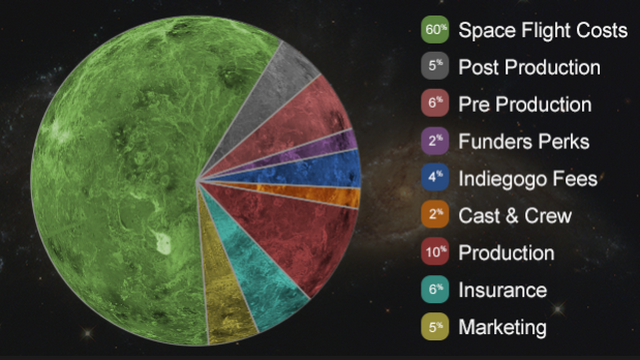 At time of posting $1017 has been raised by thirteen people in four hours.

UPDATE 1 @ 5:35 PM EST (06/10/15): Now has raised $1,438 by 53 people in nine hours.
Update 2 @ 7:00 PM EST (06/11/15): Now has raised $11,189 by 573 people in one day (not yet 1% of goal)