One morning, Julie Baker found a very interesting note sitting on her front porch.
The note was quite a rude shock to a woman who only had a set of rainbow jar solar lights in her yard. Baker refused to give in to such ignorance.
Put simply, I am a widow and the mother of four children, my youngest in high school and I WILL NOT Relent to Hatred. Instead, I will battle it with whimsy and beauty and laughter and love, wrapped around my home, yard and family!!!
But also didn't want to stoop to being hateful herself. So she came up with an ingenious, but very simple plan.
Needless to say…  I need more rainbows… Many, many more rainbows….

So, I am starting this fundraiser so I can work to make my Home even More "relentlessly gay"  If we go high enough, I will see if I can get a Rainbow Roof!

Because my invisible relentlessly gay rainbow dragon should live up there in style!
She created a GoFundMe account, with a goal of $5,000 to make her house even more "relentlessly gay". In less than 48 hours, she has far far surpassed her goal: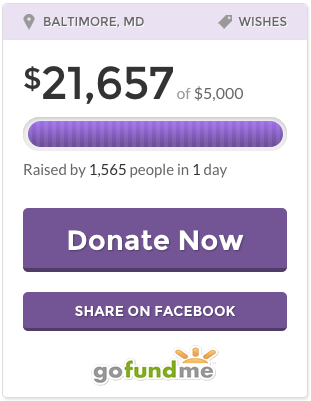 People Have Also Given Her Some Advice On How To Respond


And Some Offers To Lend A Hand!


#RelentlesslyGay. Can that be a thing please?