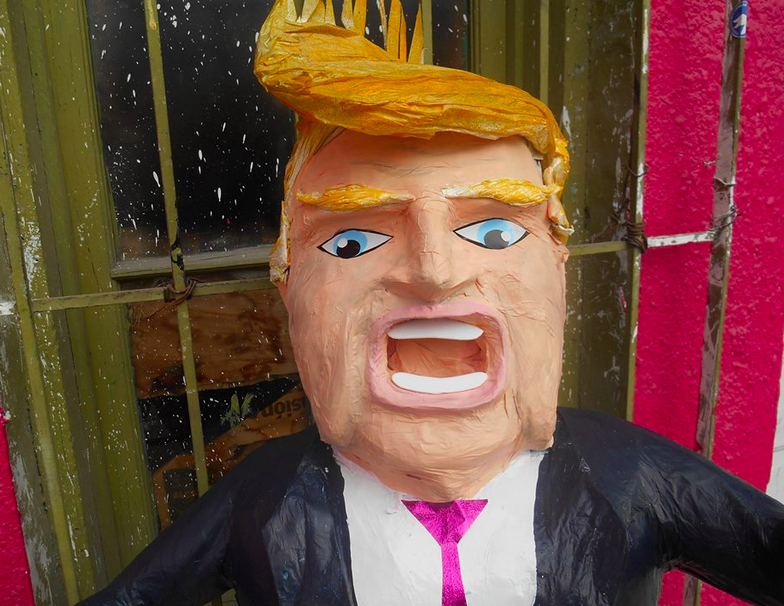 Maybe you heard Donald Trump's presidential announcement speech last week? In it, Trump accused the majority of Mexican people of being drug dealers, criminals and rapists (he did concede that some of them could be good people).
Well, Mexico didn't take too kindly to that characterization. So for the rest of us, Piñateria Ramirez manufactured us a creative outlet for our frustrations.
This Donald Trump piñata.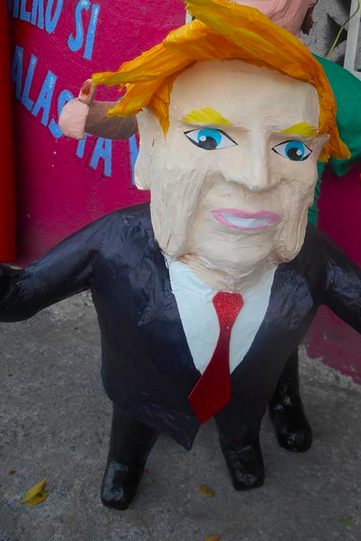 So for the days where you just cannot take any more stupidity, you can just beat Donald Trump until candy falls out.
Let out your aggression.
A gift to all mankind.